Autumn is once again upon us, and you know what that means–brown and red-heavy color palettes, decór that looks like it was stripped from an century-old barn, and pumpkins in EVERYTHING! Though Angelenos don't experience fall in the way the rest of the country does, many brides in Southern California still feel the need to include these "tried and true" fall wedding trends into their big day, often with less-than-desired results. This autumn, stay true to you, and eschew these overdone fall wedding trends.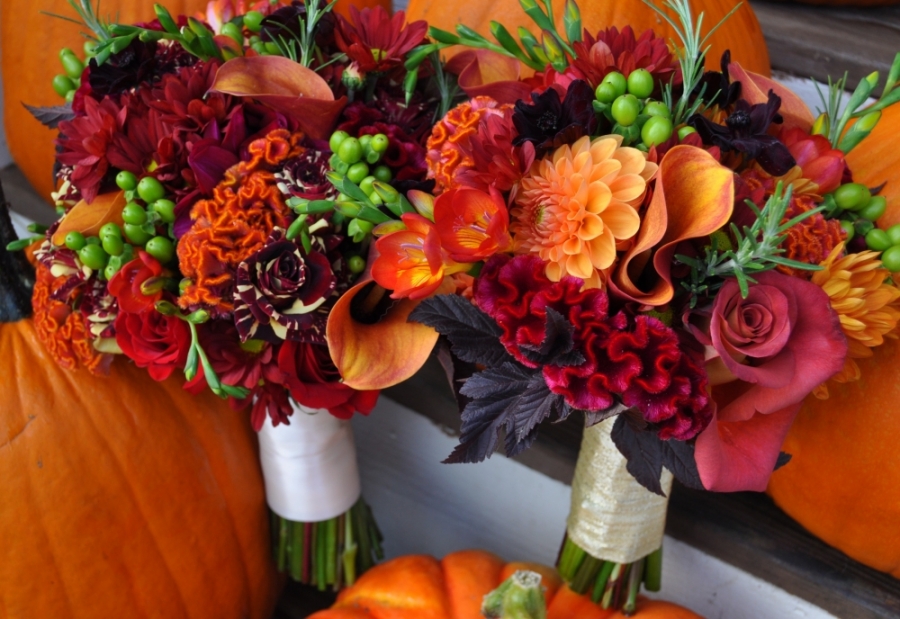 Overdone Fall Wedding Trend #1: "Fall Foliage" Wedding Colors
While East Coast brides might be inspired by the gorgeous reds, yellows, and oranges that paint the leaves of trees in Upstate New York every autumn, we encourage our SoCal brides to stray from using the typical fall earth tones like shades of brown and deep reds. Instead, consider using rich, luxurious colors that reflect the season without conjuring images of a tree-lined avenue somewhere in Vermont–we're talking plums and aubergines accented with cream, or royal navy blue with traces of gold and ivory. In fact, you can even use traditional summer colors, like bright blues or soft pinks, so long as you combine them with darker hues to create a nice balance.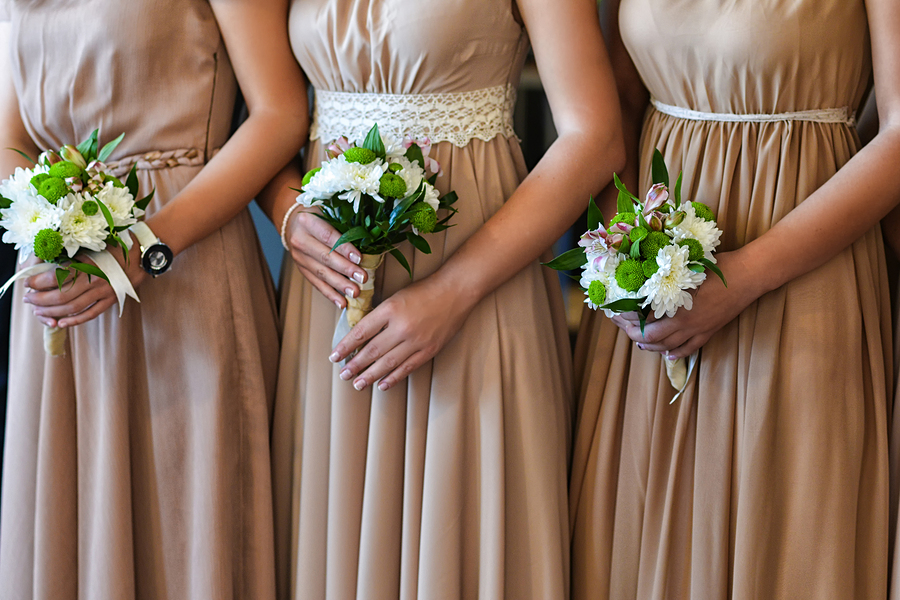 Overdone Fall Wedding Trend #2: Bridesmaids MUST Wear Silk or Satin
In Connecticut, the temperature for an October or November wedding may already by dropping into the 40's or low 50's, thus making heavy bridesmaid dresses a logical, if not necessary, choice for your best friends, relatives, and sisters; in L.A. however, the mercury still reaches up to the 6o's or 70's well into the fall months, and heavy fabrics like satins and silks might be stifling, or worse, end up drenched in sweat. We assure you: lightweight fabrics will still look perfectly appropriate at your fall wedding, and the color–not the material–should be your primary concern.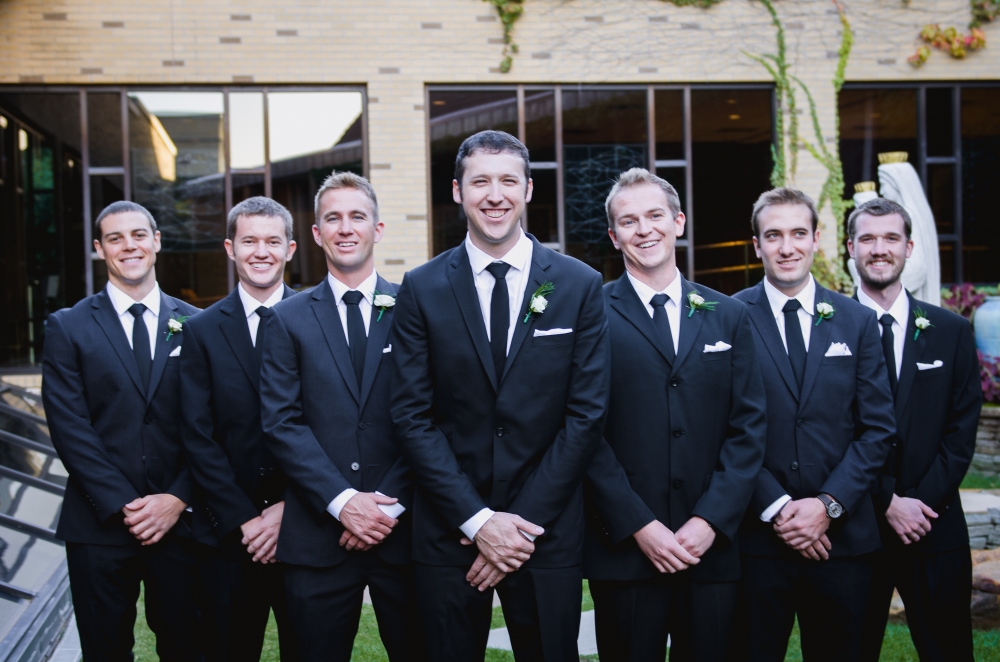 Overdone Fall Wedding Trend #3: Men Should Wear Dark Suits
At De Luxe Banquet Hall, we've always been a fan of the traditional black or charcoal grey suit for the groom and his groomsmen; fall fashion, too, dictates that a dark suit looks best next to traditional fall colors, though it's not the only color the men can (or should) wear on your wedding day. Depending on your bridal theme, light khaki suit can add a touch of warmth and earthiness, while opting for a crisp white button-down shirts paired with slacks is the perfect way to stay trendy while dodging the James Bond look.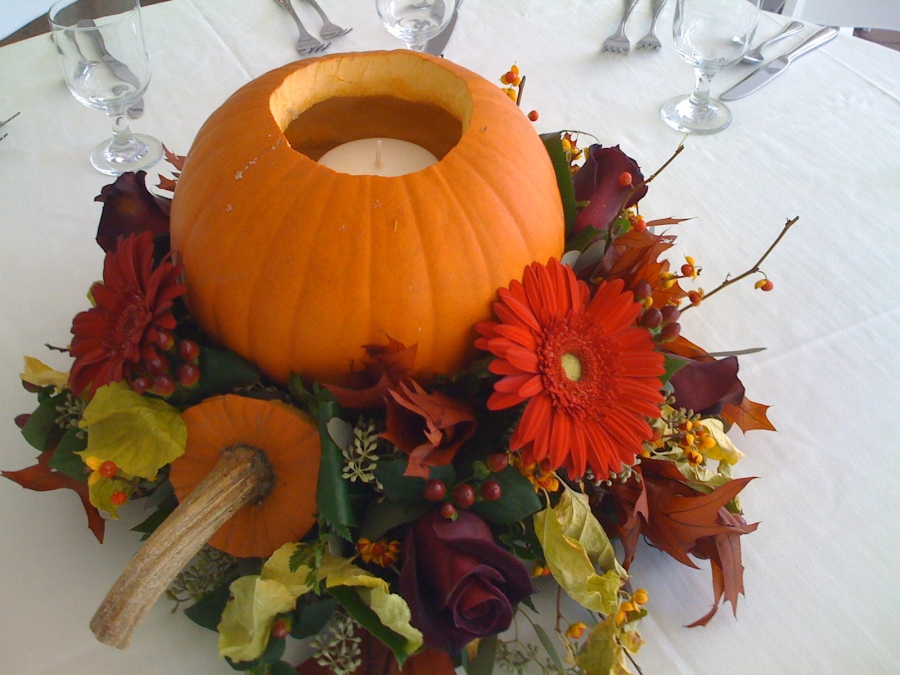 Overdone Fall Wedding Trend #4: Pumpkins Must Be in EVERYTHING
There's nothing wrong with throwing a pumpkin in here and there, especially if you are using fall colors in your wedding decor; using pumpkins for your centerpieces, in your food, and on your wedding cake, however, might be taking the nation's latest pumpkin obsession a bit too far. Instead of large orange gourds, try conveying the feelings of fall with harvest grains like wheat and millet and fruits like grapes, apples, and pomegranates.
---
For more outstanding wedding tips and current trends, visit the De Luxe Banquet Hall blog or contact our experienced event planners today!