Located adjacent to the De Luxe Ballroom, the De Luxe Lounge is an upscale, retro-style event venue ideal for hosting baby showers, birthday dinners, company mixers, and other intimate parties of 50 guests or less. As with the ballroom, the De Luxe Lounge gives you the option to customize almost every aspect of the venue, from the custom LED lights to the arrangement of the room's stylish furniture.
Capacity: Up To 55 Guests
Capacity: Up To 55 Guests
At 750 square feet, the De Luxe lounge can accommodate about 50 guests. It includes ambient LED lighting which can be changed according to your preferences, and you can also arrange the furniture any way you wish (or remove it altogether) to accommodate your event. Some clients may want tables and chairs for dining; other clients may want chairs only for a small business meeting. We also provide options for different flatware and linens for you to choose from that you think will best fit your event. Our lounge can be made into whatever you would like it to be, and no matter what size your event is, our team at De Luxe will make it our goal to see that you and your guests are pleased and have a truly memorable time.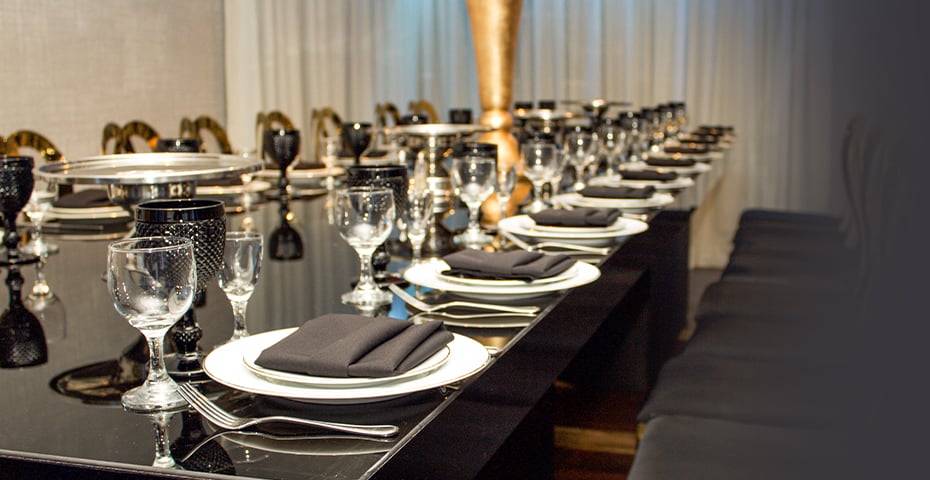 Reserve The Lounge For A Quiet Escape
Though the De Luxe lounge is often reserved on its own for intimate social gatherings and business functions, many of our clients often book the quiet, private space along with the De Luxe ballroom so that guests can have a quiet place to sit and get away from the noise if they wish. Booking the lounge along with the ballroom not only provides guests with a place to escape the noise and energy, it also gives party-goers a place to store gifts or personal items, have a quiet talk, or entertain children.
De Luxe Ballroom Is Perfect For
Contact Us Today To Start Planning Your Event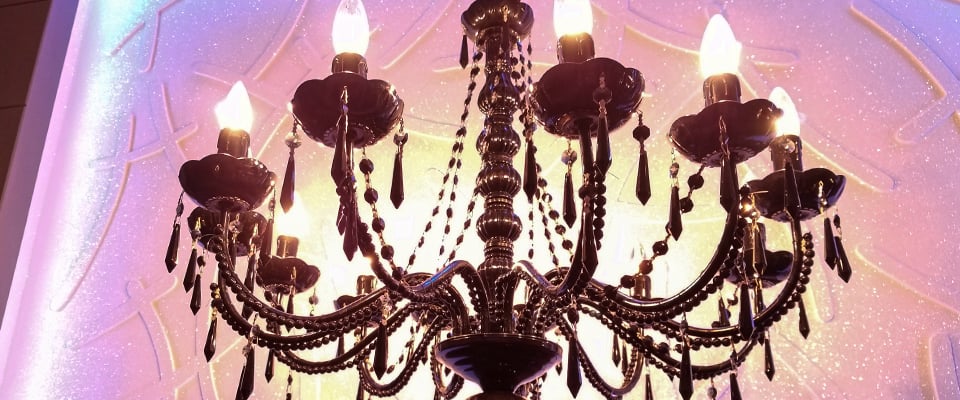 Create the perfect atmosphere for your smaller event by changing the color of the LED lights, customizing the flatware and tablecloths, rearranging the furniture, or eliminating the tables and chairs altogether. Though slightly less flexible than the De Luxe ballroom, the lounge can easily assume almost any look and feel you would like.
Regardless of the size of your party or the venue you choose for your next event, we at De Luxe promise to provide the same fantastic service that has made our venues some of the most popular in Los Angeles. Events that take place in the De Luxe lounge always include a dedicated service staff and the full attention of our experienced coordinators.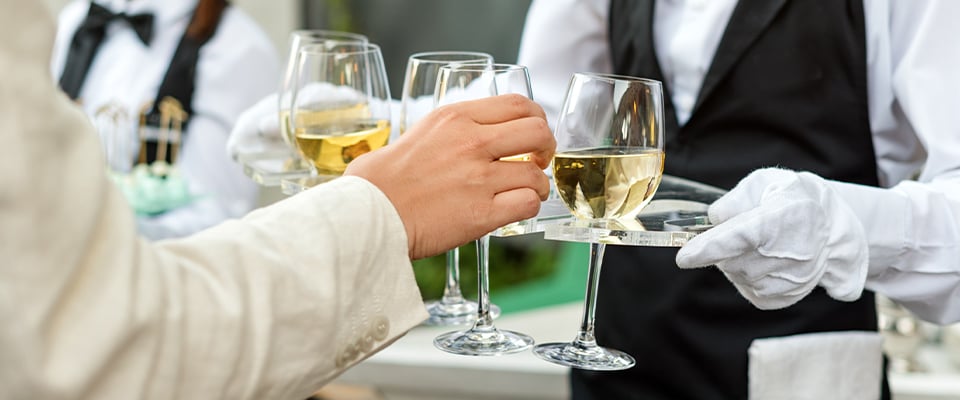 Our Adjacent Venues For You To Consider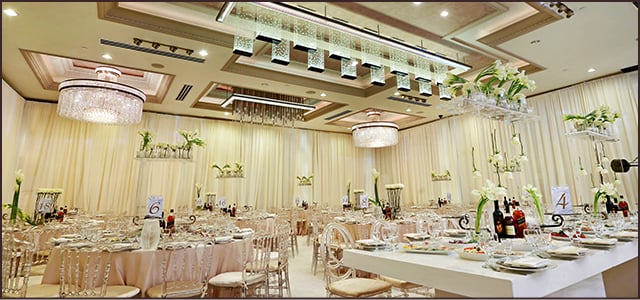 Established as one of the most well known banquet halls in the Los Angeles area, the De Luxe Ballroom offers chic opulence and an atmosphere filled with luxury. Perfect for wedding receptions, milestone birthdays, award galas, fundraisers, and any other special occasion, the De Luxe Ballroom is will make a beautiful setting for your event, and is the ideal space to create special, life-long memories.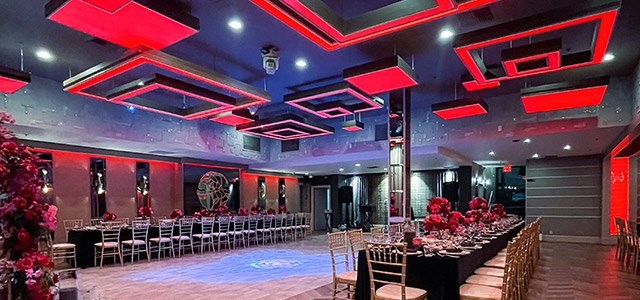 When you want the ultimate space for small to mid-size events, Olivia Event Venue is the ideal choice. Our venue is absolutely perfect for birthdays, small wedding receptions, company events, christenings, and any other type of special occasion. Olivia began as a Mediterranean restaurant, so the food is exceptional, with plenty of options for catering. The atmosphere is modern and energetic, with customizable amenities to personalize your event.
Why Choose De Luxe Lounge?
Often described as "chic" and "Old Hollywood", the De Luxe Lounge includes De Luxe's phenomenal catering options, private service staff, and dedicated event coordinators. Whether you envision a traditional sit-down dinner or an open floor plan function, the De Luxe lounge's style and beauty never fails to impress. When you book the De Luxe Lounge, you will see why it has earned the reputation of being one of the best intimate event venues in Los Angeles.