A Dazzling Quinceañera Venue In Los Angeles
A quinceañera isn't just any birthday party — it's one of the most important birthday parties in a young lady's life, marking a unique and special time where she will make memories that will last her entire lifetime.
At De Luxe Banquet Hall, we know how important a quinceañera is. This is why everyone, from our managers to our chefs to our servers, work so hard to make this event extra special. We have years of experience hosting this momentous occasion. Our quinceañera venue has everything you need to host a truly incredible event!
Explore The Beautiful Quinceañera Venues De Luxe Offers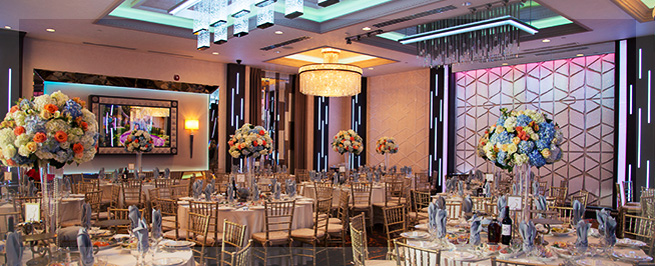 With space to comfortably accommodate up to 400 guests, the elegant De Luxe Ballroom is perfect for larger quinceañeras receptions. We offer plenty of excellent amenities, and we are able to work with you so that the space is transformed to match the unique vision you have for your big day.

Spacious yet intimate, classic yet modern: Olivia Event Venue is one of the affordable quinceañera venues in Los Angeles for hosting a mid-sized event in style. Our elegant atmosphere, excellent catering, and superb service are sure to impress you & your guests and give you memories to last a lifetime.
Bring The Vision Of Your Event To Life At Our Quinceañera Hall
Everyone knows that one of the most important elements of a quinceañera is the theme. This could be as simple as the colors you choose, or it could be quite complex, such as a carnival theme or a red carpet theme. Whatever the theme is, at De Luxe, we will help bring it to reality. Our quinceañera hall in Los Angeles is versatile and can be transformed into whatever the birthday girl wants in order to reflect her unique taste and personality!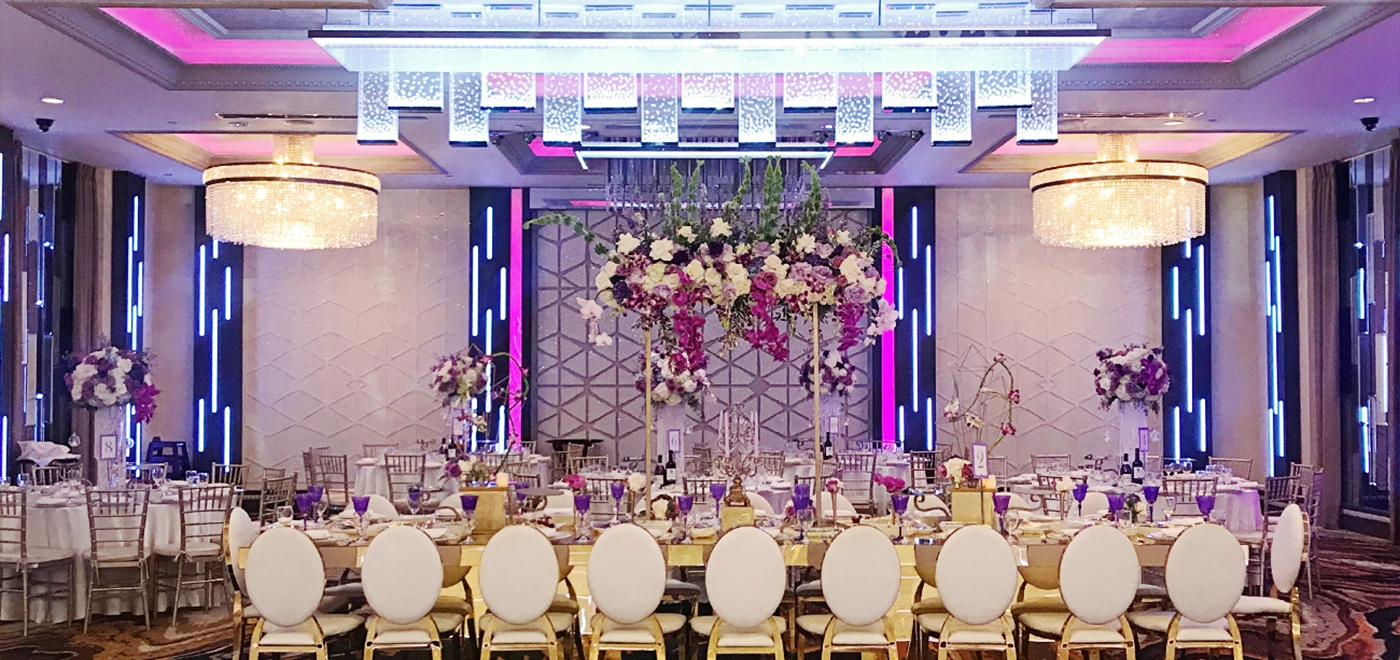 A Quinceañera Salon With Customizable Amenities
Along with having a versatile ballroom, De Luxe also has customizable amenities to help the quinceañera theme take shape. From lighting to linens, décor, and centerpieces, we will utilize our amenities to complete the look and feel of the party.
And if there's a service that our team can't provide, such as a cotton candy machine or a photo booth, we are more than happy to recommend trusted specialty party vendors who can get you anything you want to celebrate at our quince salon.
Start Planning Your Quinceañera Party
Come see for yourself what makes De Luxe Banquet Hall the ultimate quinceañera venue in Los Angeles.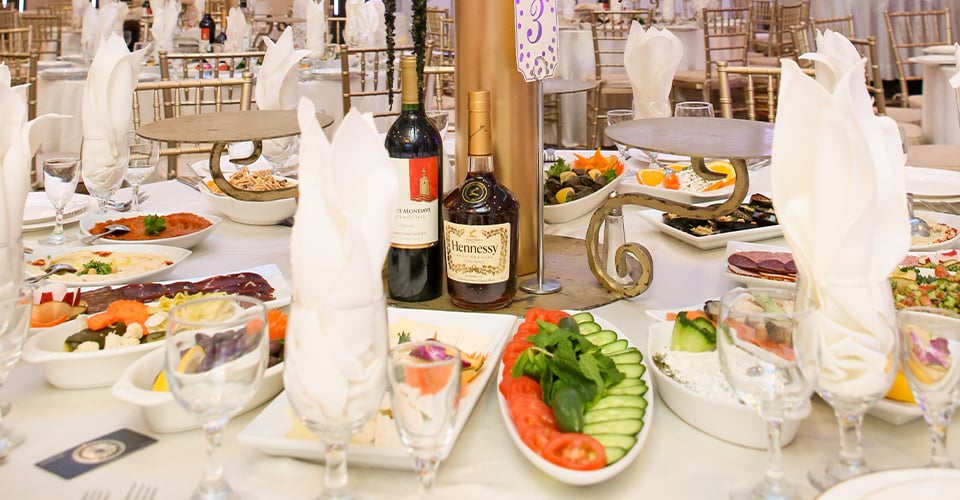 Catering Services Offered With Venue Rental
What's a quinceañera without amazing food? This type of event requires the very best catering to impress everyone and keep them coming back for more. At De Luxe Banquet Hall, our quinceañera hall offers world-class dishes to delight the senses.
Our chefs will work with you to create the perfect menu for your party, giving you the option of any type of food or serving style you want. We can even design a special menu to match the theme or style of the quinceañera, such as a candy buffet for a candy-themed party, carnival snacks for a carnival-themed party, etc.
How De Luxe Outperforms Other Quince Venues
At De Luxe, we know that there are countless options when it comes to quinceañera venues in Los Angeles. It can be difficult to find the right one, but when you book the De Luxe Ballroom, you can expect nothing but the best. Our mission is to help provide the absolute best party possible for such an important tradition.
Our hardworking staff and attention to detail will ensure a dazzling, successful, and memorable quinceañera. When it comes to quince halls, we have everything you need for the perfect event, so allow our team at De Luxe help you celebrate in style!