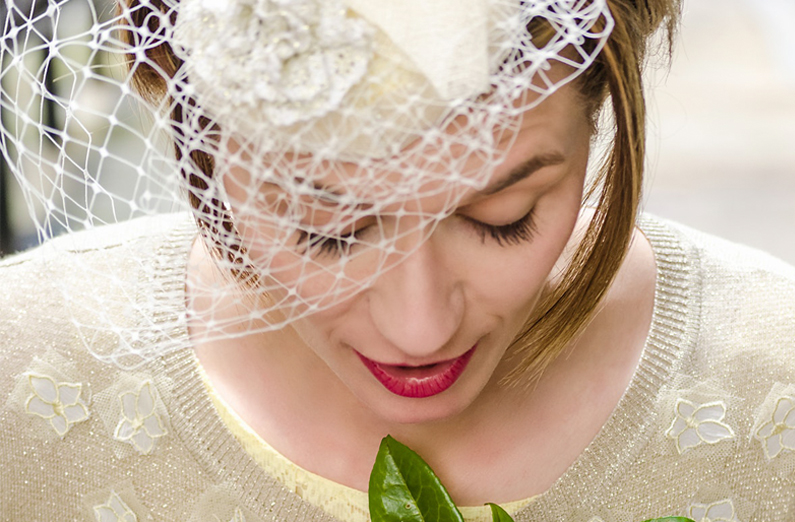 If you're currently planning your wedding and you've decided to appoint honorary bridesmaids, you may be wondering if you should get them honorary bridesmaid gifts — and if so, what would be the right thing.
Here we'll take a look at some great ideas for your honorary girls.
What Is An Honorary Bridesmaid?
Before we get into honorary bridesmaid gifts, let's discuss exactly what this role is.
First of all, it's important to be aware that it's actually kind of a controversial topic. Why? Because while some people would be flattered when asked to be an honorary bridesmaid, others are offended because they feel they aren't "good enough" to be included as a "real" bridesmaid. So if you're planning on asking individuals to be an honorary bridesmaid, be sure to consider their personality. Will they be happy or not about your invitation to this position?
Where Does The Honorary Bridesmaid Come From?
Traditionally, an honorary bridesmaid was a family member such as an aunt or cousin who was important to the bride, but not necessarily a super close friend.
This person would be honored with a mention in the program, a corsage, perhaps a special duty like a reading or song, and would be expected to help out during the day. She would also be invited to the rehearsal, rehearsal dinner, and showers, but not the bachelorette party. She would also not be expected to get a bridesmaid dress.
Today, the term "honorary bridesmaid" is more loose. It has become basically anyone whom the bride wants to be included, but not too included.
Duties can range from everything to nothing at all. The honorary bridesmaid is sometimes given to little girls to make them feel special, or to friends who have fallen out of touch, or perhaps to a bride's new sister-in-law who she may not be especially close to.
Every situation is different.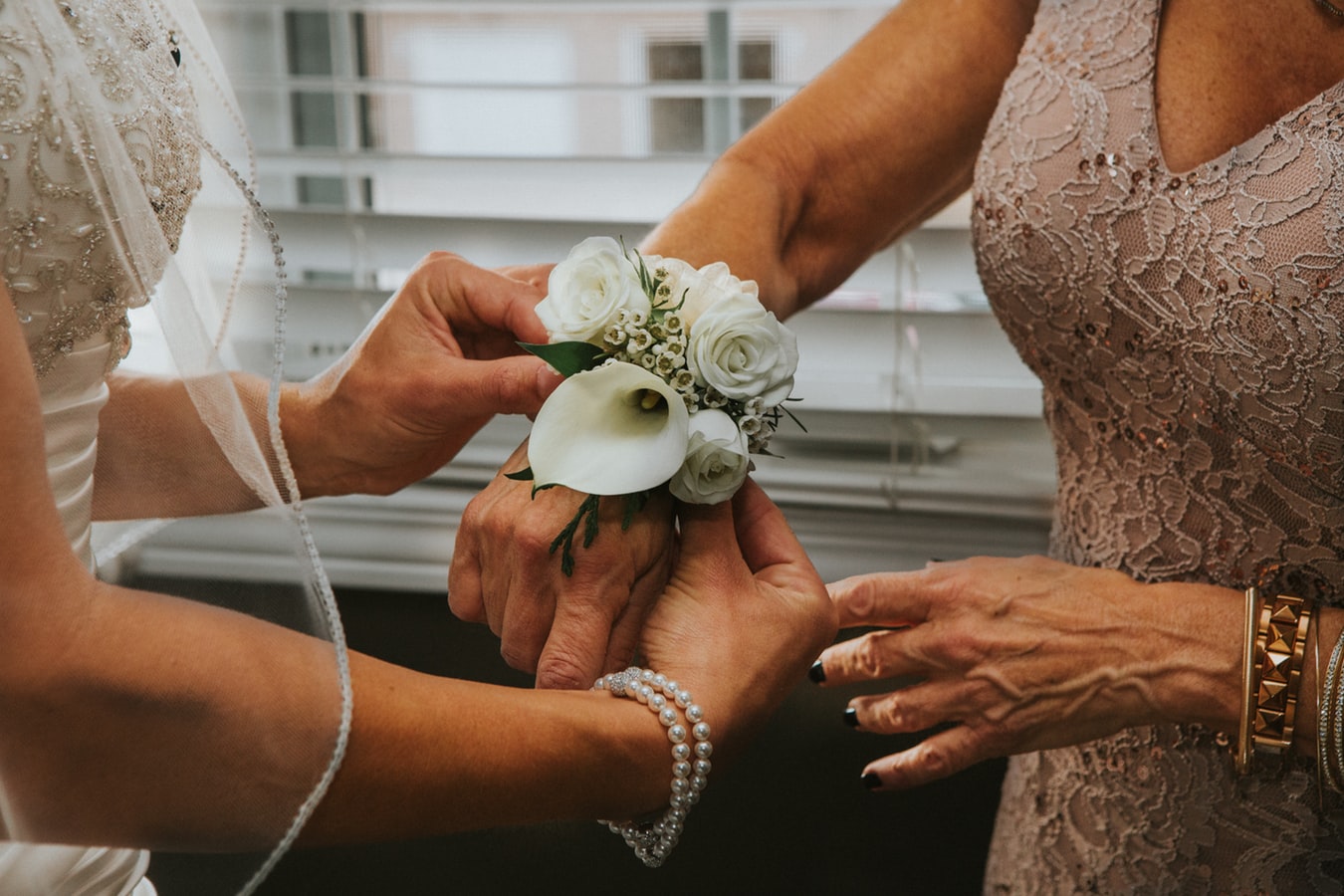 To Be Or Not To Be An Honorary Bridesmaid
Because some people do get quite offended when asked to be an honorary bridesmaid, we recommend playing it safe. Here's the lowdown on who you should and shouldn't ask to be an honorary bridesmaid:
Friend – Shouldn't. No matter how sweet you think you're being to "include" this person, skip it. You're basically telling them that they did not make the cut. Either invite that friend to be in the bridal party, or don't.
Aunt – Should. This is actually traditional, and your aunt will love the honor. She is most likely completely outside of your friend group, and therefore won't expect to be a bridesmaid.
Co-worker – Shouldn't. It's awkward, even if you're buddies. Just invite her as a guest.
Cousin – Should. This one comes with a condition. It's really only a good idea to make a cousin an honorary bridesmaid if you haven't asked any other cousins to be a "real" bridesmaid, and if you're not super close with her. If you're extremely close, she should probably be a bridesmaid.
New sister-in-law – Depends. This one will have to be determined on a situational basis. You may be crazy about your sister-in-law-to-be, but don't necessarily want her included at your bachelorette party. Or maybe you do! Or, you may not really like her. Sometimes "honorary bridesmaid" is the perfect role for a new sister-in-law, and sometimes it's a terrible idea. This decision will have to be made by you and your future spouse.
Okay, What About Honorary Bridesmaid Gifts?
Now that we've established what an honorary bridesmaid is, why they can be controversial, and what may be considered rude, we finally come to what makes a good honorary bridesmaid gift.
First of all, understand that you don't need to get an honorary bridesmaid any gift. However, if you want to, here are some good ideas.
Initial Necklace

A tasteful initial necklace or other piece of jewelry is always a lovely gift. Of course, you should consider if the individual you're asking is a "jewelry person" first, but typically this honorary bridesmaid gift goes over very well.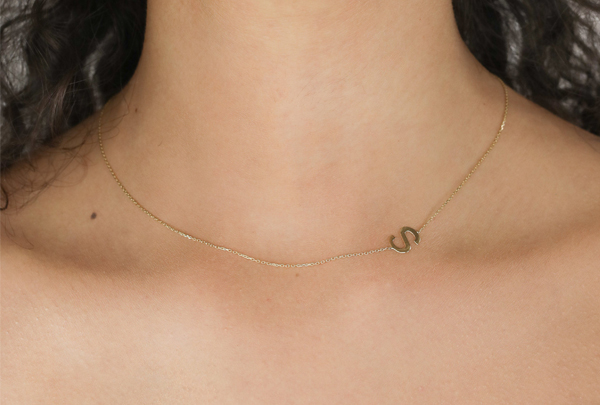 Image: Etsy | TexansJewelry
A Nice Dinner
Whether you decide to have your honorary bridesmaid(s) over for a dinner you cook yourself or take them out to a nice restaurant, this is a very nice gesture that they will truly appreciate.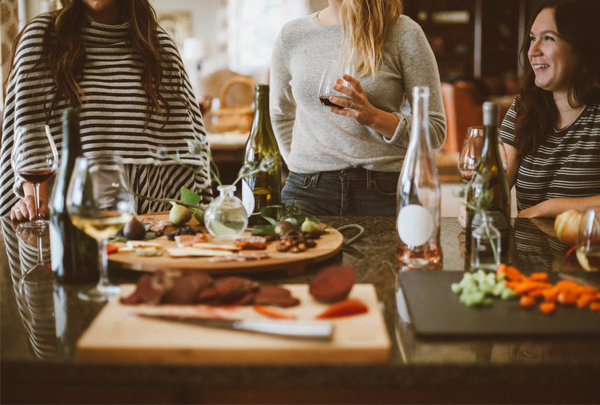 Cozy Slippers

Even if your honorary bridesmaid(s) already has slippers, chances are she will love a nice new pair.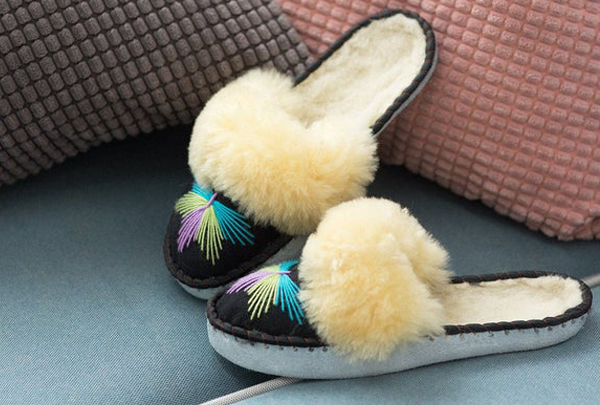 Image: Etsy | sheepersLTD
Mini Spa Gift Set
This will look (and probably sounds) fancy, but with a price tag of about $14 like this one from Zaaina, it's not too harsh on your wallet.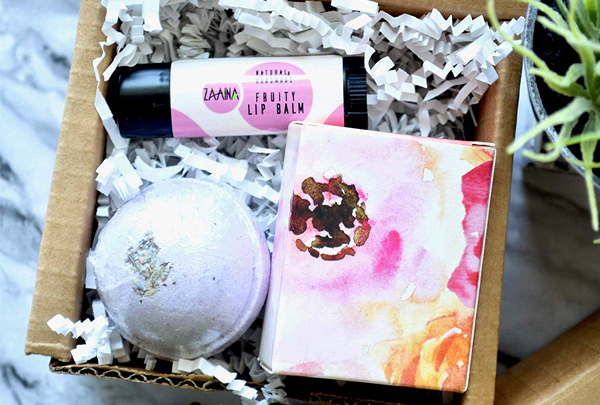 Image: Amazon | Zaaina
An Orchid Or Plant
A beautiful plant always makes a wonderful honorary bridesmaid gift because it continues to give by bringing beauty and positive energy into the space where it lives. Besides this, it's a visual reminder of your friendship.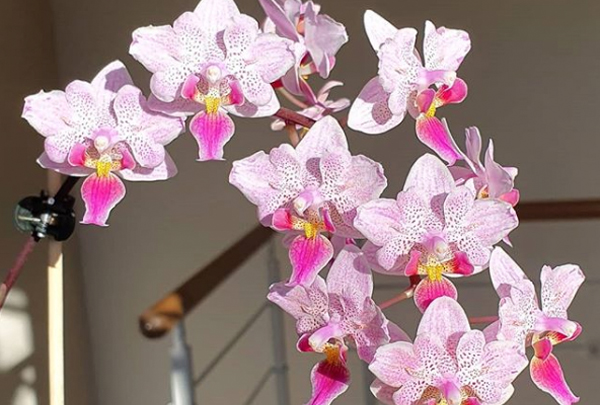 Image: instagram.com/phalaenopsis2409
Ring Holder

When it comes to honorary bridesmaid gifts, practicality is always appreciated. If your honorary girl(s) wear rings, this is a good one that helps keep their rings from getting lost. You can even go a step further and have the ring holder customized for them.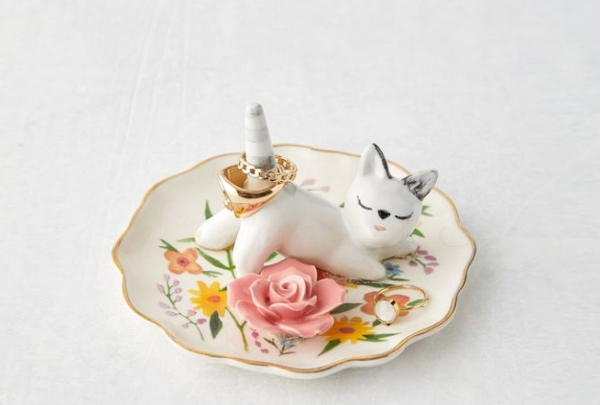 Image: urbanoutfitters.com
Turbie Twist

We love to recommend a Turbie Twist for gifts all the time because they. Are. Amazing. If you've never heard of it, a Turbie Twist is a super-absorbent "towel" — only it's better than a towel — that is smaller and stays very secure on the head. No, we don't work for Turbie Twist; we just love them. We've seen this gift given at many of our events, and it stands out as one that ladies (and long-haired men) love!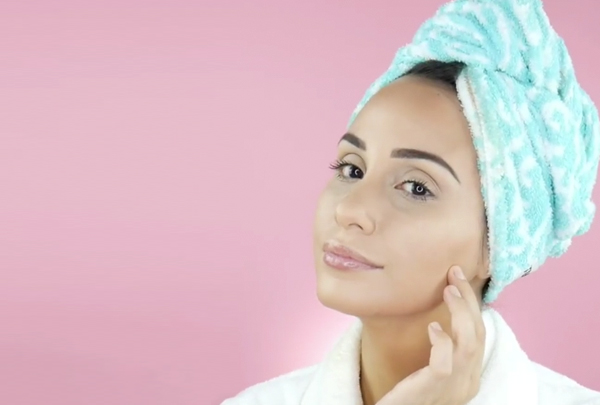 Image: instagram.com/jennaveroni
Gourmet Tea Gift Set

If your honorary bridesmaid loves tea, this is a true treat. Luxury tea gift boxes like this one from Harney & Sons will delight her, and she will think of you with each cuppa she enjoys.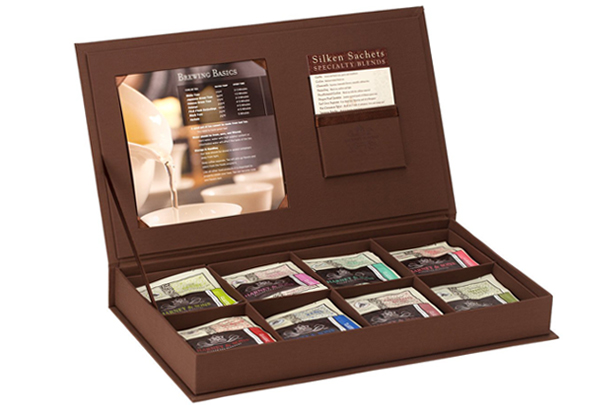 Image: harney.com
Personalized Compact Mirror
Another practical honorary bridesmaid gift, a personalized compact mirror will be treasured. What lady wouldn't love this tasteful expression of gratitude?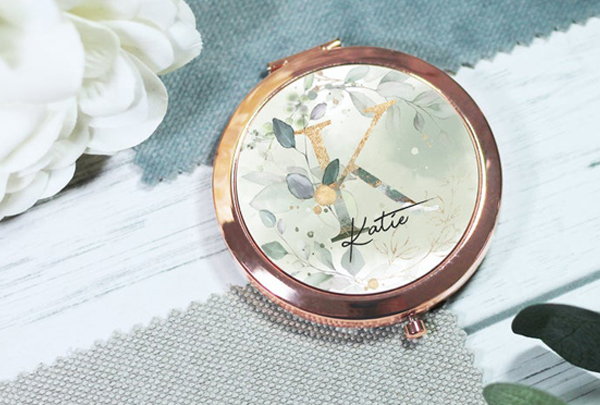 Image: Etsy | fromwillow
A Hand-Written Letter
If you want to provide honorary bridesmaid gifts but you're on a tight budget, a sweet, hand-written letter to your honorary bridesmaid(s) on lovely stationery would be a very meaningful gift that they would cherish. A letter will give you the opportunity to open your heart and let her know exactly how you feel about her, and how important she is to you.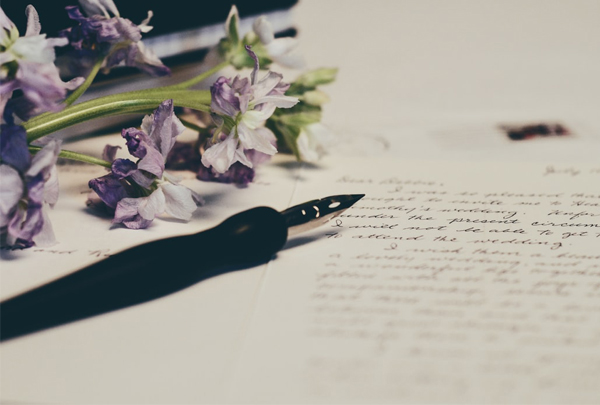 We sincerely hope that this list helps if you're giving honorary bridesmaid gifts. Remember that if you're having multiple honorary bridesmaids, you don't even have to give them matching gifts. Pick and choose what suits each personality in order to make everyone feel appreciated. Good luck! And if you're still looking for your Los Angles wedding reception hall, consider us at De Luxe! Contact us with any questions.