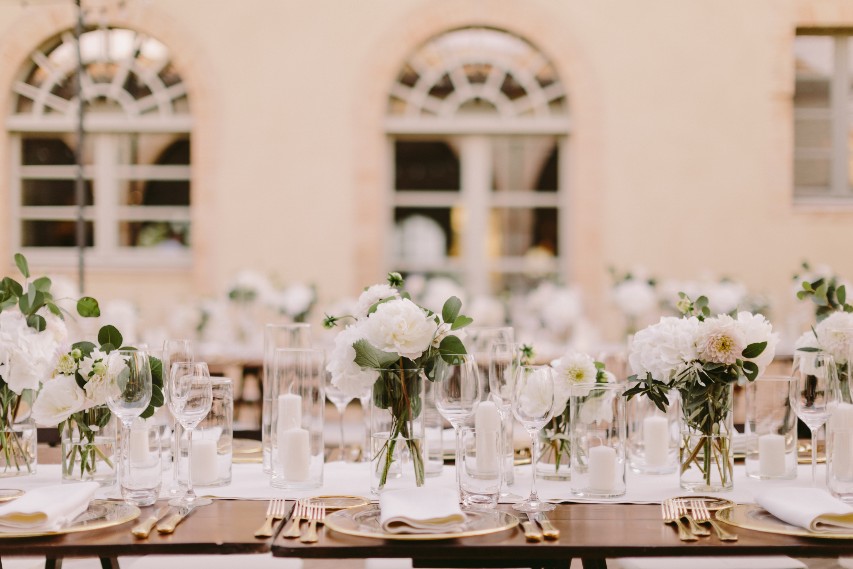 If you have started planning a wedding, no doubt you have thought about themes. Finding unique wedding theme ideas can be tricky if you don't know where to start—and that's where we come in! The professionals at De Luxe Banquet Hall put together this awesome list of the original wedding themes for your big day.
Our perfect wedding venue has all the space you need to bring your glamorous wedding themes to life.
Do I Need a Wedding Theme?
Do you even need a wedding theme? Not really. You have tons of other stuff on your plate planning a wedding, and you might not want the additional stress of planning a themed wedding.
However, a wedding theme is a great way to create a perfect setting and perfect backdrop that meshes with your personality. Moreover, unique wedding themes provide a way to entertain guests with a fun atmosphere.
Wedding Theme vs. Style
People use the terms themes and styles interchangeably, but they are different when it comes to a wedding. Themes are specific subjects or concepts that determine the general direction of the style of your wedding. On the other hand, wedding styles are related more to the direct aesthetic.
For example, you can have a themed wedding directly based on a rodeo, or you can have a more general rustic wedding style. Finding the right harmony between wedding themes and wedding styles is how you create a beautiful wedding you will remember for years.
Best Unique Wedding Theme Ideas
Below are some of the top unique wedding reception themes we have found across the wedding industry.
Rustic Theme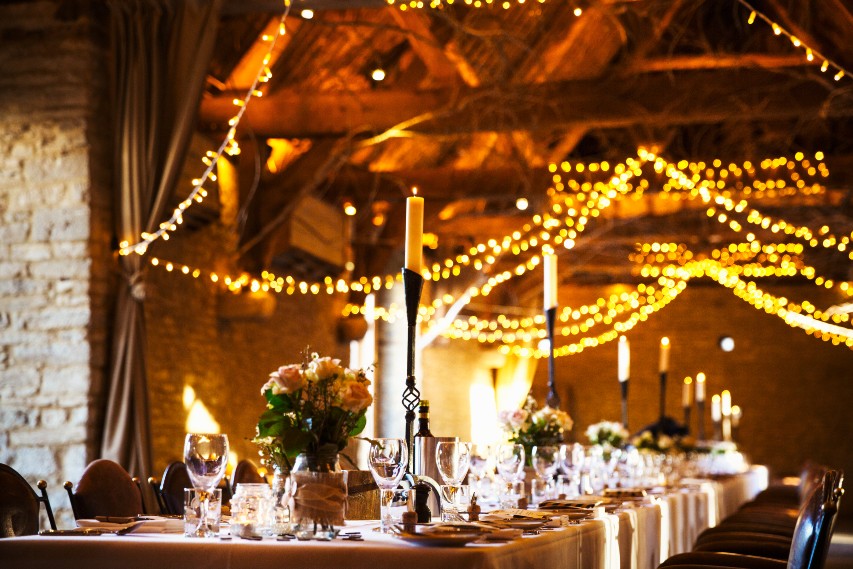 A rustic wedding theme is an excellent choice for an outdoor wedding and allows you to incorporate several fun additions. Decor elements for a rustic wedding can include string lights, mason jars, and bourbon-infused drinks. You can even get creative with an outdoor venue or even a farmhouse to complete the wedding theme.
Vintage Theme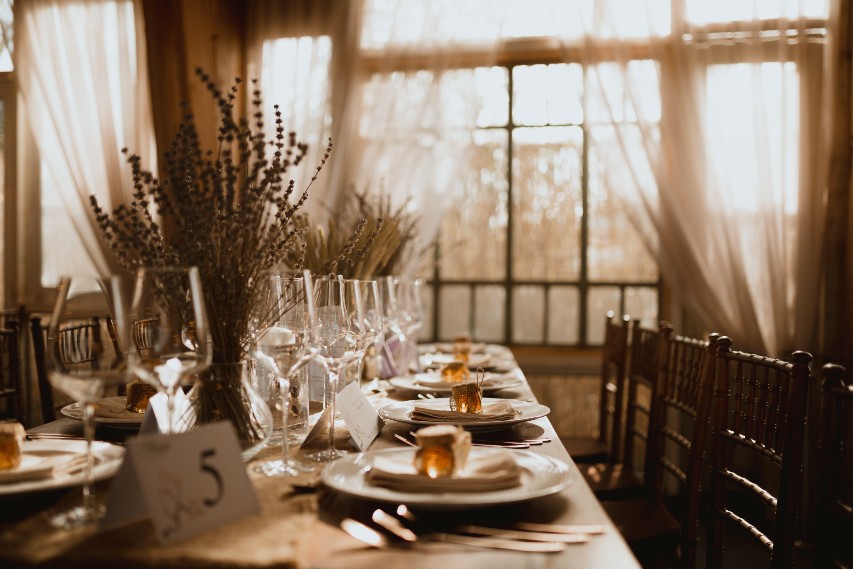 If you are a fan of the past decades, a vintage wedding theme is perfect for channeling the past. Art deco decorations provide a Great Gatsby look while the bridal party can put on their best flapper dresses. Vintage weddings feature a bold color scheme, with dramatic golds, blacks, and large, blocky lettering on wedding signs.
Modern Theme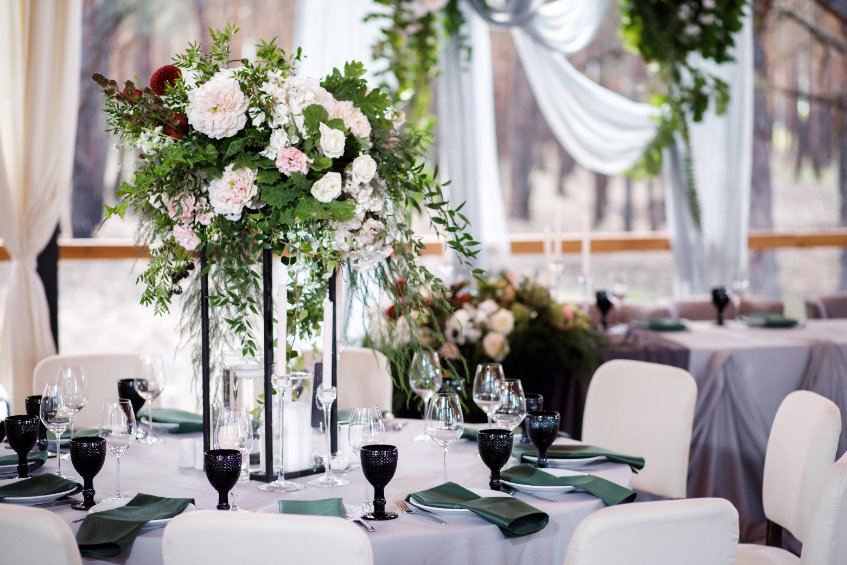 Sometimes the best theme is a classic modern wedding. Modern themes feature prominent colors and sleek, sharp lines in venue design. The bridal gown at a modern-themed wedding can borrow contemporary styles and colors to create a bold look.
Woodland Theme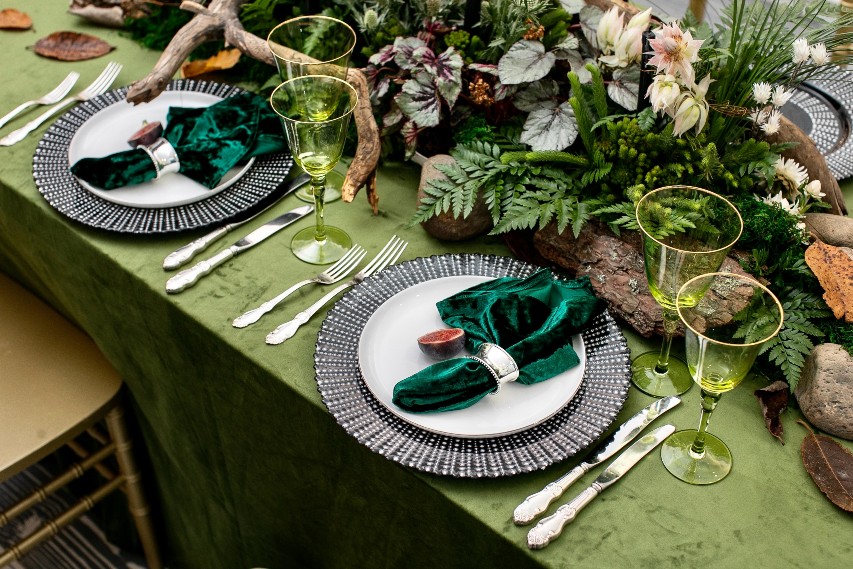 If you are partial to nature, you can try a woodland-themed wedding. Wedding decor can take advantage of natural elements and incorporate copious amounts of green. You could also tie in sustainability themes and use eco-friendly wedding venue decor.
Festival Theme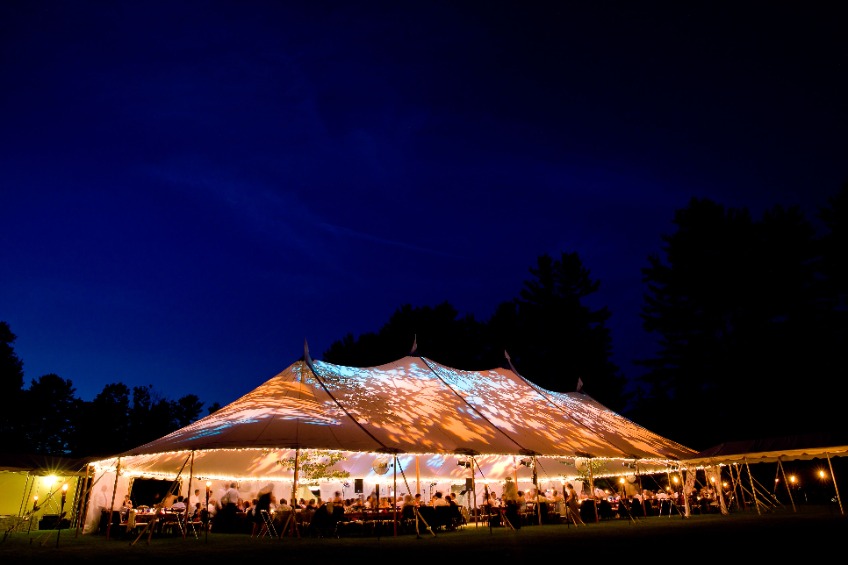 A festival is a nice alternative wedding theme that can create a magical wedding. You can add several festival decorations, like big tents, food booths, and even a cotton candy machine if you want to have even more fun. Festival wedding gifts could include handmade crafts or festival garb.
Royal Theme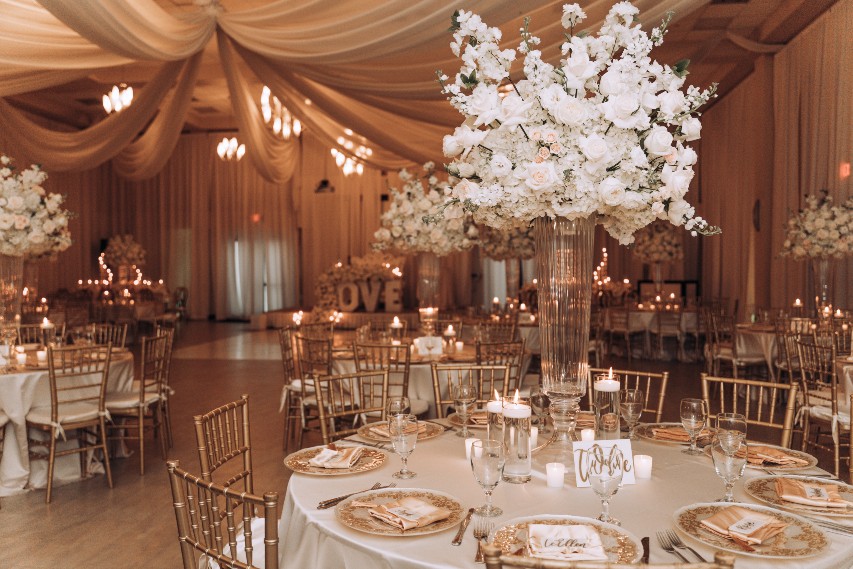 A royal wedding emulates the look and feel of being in a noble's court, complete with coats of arms, jewelry, and a throne. A royal theme is one of our great extravagant wedding themes that really lets you show off your personal style with an amazing wedding gown.
Destination Theme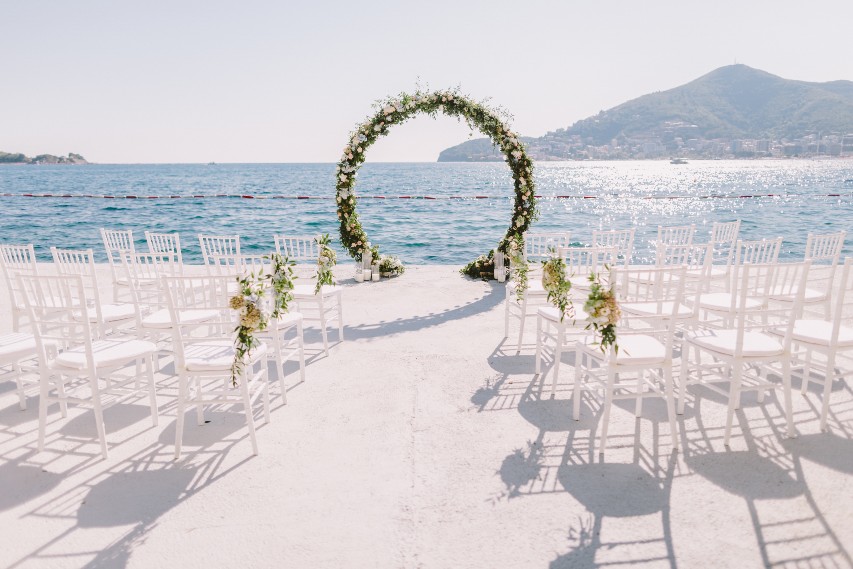 A destination wedding is a perfect theme to capture the look and feel of a different country. Make sure you incorporate national colors in the ceremony backdrop, and you can also tweak the wedding dress to match the local culture.
Nautical Theme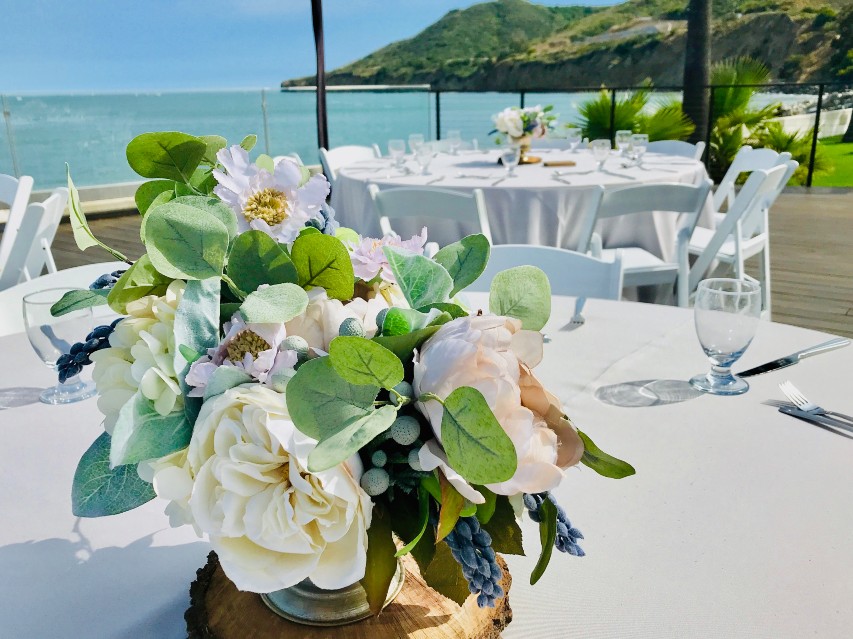 A nautical theme represents the ocean and features wedding décor, including anchors, ropes, sails, and buoys. Nautical wedding themes are hugely popular even in places that are not near water.
Alternative Theme
Alternative wedding themes involve finding your unique style that might not fit into other categories of themes. You can get creative with the decorations, wedding cake, and clothing to make something that truly fits your and your spouse's unique relationship.
How to Choose Wedding Themes
These unique wedding theme ideas are just suggestions, and it's up to you to find the perfect wedding theme for your special day. Below are some tips on how to choose wedding themes.
Think about your wedding budget. Many people get too ambitious in picking out glamorous wedding themes and strain their budgets. Make sure your goals match your wallet. And remember, the venue will cost at least 30% of your total budget.
Think about your and your spouse's interests. What things do you have in common? Do you share hobbies, or did you meet them because of some specific interest? The best wedding theme is one that is close and personal to both of you.
Consider how the venue can fit into your theme. For example, hotel ballrooms are great venues for vintage weddings, while farmhouses are ideal for rustic themes. Depending on the theme, you can get creative with what kind of venue you choose.
The season will also affect your decision on a wedding theme. If you want to have a rustic or nature theme, you shouldn't plan your wedding for the fall or the winter.
How will the theme inform the dress code? For instance, a high-class formal dress code might be out of place at something like a festival-themed wedding. Make sure that themes and dress codes match the level of formality you want.
Don't worry about getting the wedding theme absolutely perfect. After all, it's your big event—as long as you are happy, that's all that matters! The most important thing is that you feel your wedding matches your unique preferences.
Book Us for Your Wedding Day!
Wedding themes are some of the most fun to plan, but you also need a good venue that incorporates all your wants for your big day. De Luxe Banquet Hall is the perfect venue to create any unique wedding theme ideas. Our spacious ballroom and access to customizable amenities give you the open canvas space to create the wedding of your dreams.
Fill out our inquiry form online or call today at (818) 955-7777 to explore your options!