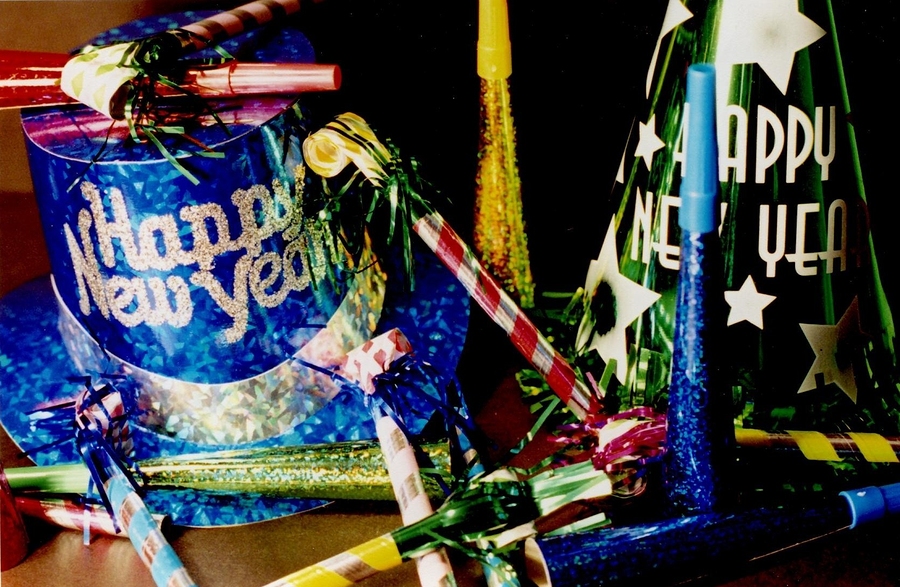 If you're considering hosting a New Years Eve celebration for your company, organization, or just for you and your closest friends and family members, it's not too late to reserve De Luxe Banquet Hall for your upcoming party. Our Los Angeles event venue has everything you need to make your New Year's ball a success, including:
A Stunning Upscale Event Space
With over 4,300 square feet of elegant space adorned with crystal chandeliers and fully-customizable LED lighting throughout, the De Luxe Ballroom is the perfect setting for an unforgettable evening. If you feel like the Ballroom's 400-person capacity is just a bit too large for your party, we also offer the De Luxe Lounge, and more intimate setting for parties of up to 50 guests.
Limitless Catering Options
It's been said that "food maketh the party," and at De Luxe Banquet Hall, our world-class chefs are here to make all of your culinary dreams come true. Whether you prefer a mulit-course sit-down dinner, a bevy of constantly-circulating appetizers, or a buffet fit for a king, no dish is too complex and no service request too extravagant for our experienced catering staff.
Top-Shelf Bar & Bartenders
New Year's just wouldn't be the same without champagne, wine, and top-shelf cocktails. At De Luxe, our experienced mixologists will be on-hand throughout your party to make any drink you can imagine, and come time for the ball to drop, we'll make sure that every guest has a champagne glass in hand! (The only thing we won't provide is the New Year's kiss; that one is up to you!)
Room For Dancing
Unlike smaller event venues or private residences, our banquet hall's enormous wooden dance floor can accommodate hundreds of revelers at any given time, making your celebration a truly inclusive affair. Lots of space means there is plenty of room a live bands, professional DJ, or, if you're feeling particularly adventurous, a professional belly dancer, as well!
A Great Location
Nestled in the heart of Downtown Burbank, De Luxe Banquet hall is in the perfect location for anyone, even those flying in from out of town. Our venue is only minutes from Pasadena, Glendale, Hollywood, Downtown Los Angeles, and Bob Hope International Airport in Glendale. De Luxe is also walking distance from the Burbank Metro Stop (which services the Green and Yellow Line trains), and is a short ride from some of Los Angeles' most luxurious hotels.