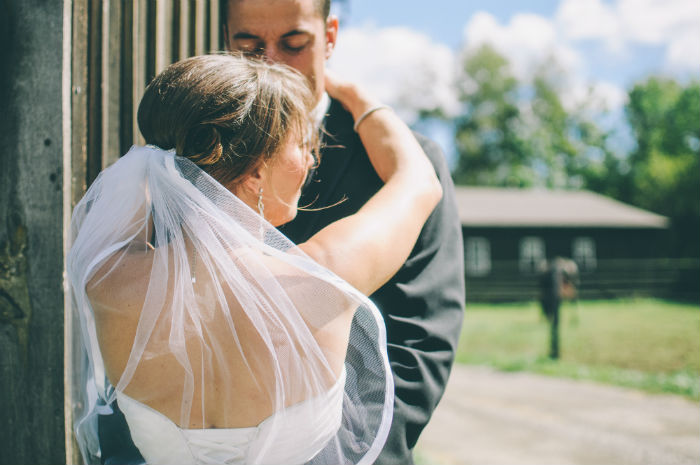 Small weddings are a great way to celebrating your big day with an added level of intimacy. But some worry that due to their size, small weddings feel less special than a big one. Even worse, some thing that guests at small weddings can easily get bored. Thankfully, these worries can be avoided if you get creative with your event.
Small weddings can be even bigger successes than massive weddings, especially if you plan ahead. The experts at De Luxe Banquet Hall know what it takes to pull off a successful event, and that's why we're providing some helpful tips and advice on how to make your small wedding a big success below. Read on for some suggestions that will make your big day shine.
Take a tour of De Luxe Banquet Hall in the video below: 
1. Set Up A Photo Booth
Having a small wedding will force your guests to interact with each other, but some of your more shy friends and family might need an extra push to have some fun. That's why you should get creative and set up a photo booth! Simply set up some fun decorations in a corner of your event venue, designating that zone the "photo booth" for the night. Your guests will love the chance to take some special, fun photos. And to really make your photo booth a success, be sure to hire a professional photographer for your event.
2. Get Creative With Your Cocktails
A smaller wedding provides the chance for more customized food and drinks. To make sure your guests find something to love at your wedding reception, consider crafting some creative signature cocktails. You can go with fresh twists on the classics, drinks inspired by past memories with your spouse, or just something totally fresh and original. Just remember to have fun with your creations, and so will your guests!
3. Fun DIY Decorations
DIY wedding decorations have made a major comeback in recent years. They help make your event feel personalized and intimate, and if you're having a small wedding DIY decorations will make your guests feel even more special. There are tons of DIY wedding decoration guides available online, and while your wedding event venue will probably have decor of its own they'll definitely let you set up some homemade decorations.
For more wedding planning tips and advice, check out the blogs below: 
4. Craft A Unique Wedding Guest Book
Guest books are a tradition at any wedding, often allowing guests to provide some fun, heartfelt notes to the newly married couple. At a small wedding, your guests are probably very close friends and family, and that means you already know how much they love you and your spouse. So, consider getting a bit more unique with your wedding guest book. Consider getting some custom art for your guest book, or ask your guests to provide unique suggestions on what you and your spouse should do after your wedding day.
5. Get Some Live Music
Live entertainment makes almost any event more fun, and it will definitely bring life to your wedding reception. We recommend booking a live band to play at your wedding, allowing your guests to dance the night away and sing along to their hearts' content. A live band will be even more fun at a small wedding, because you'll be able to get up close and personal with the musicians providing the entertainment.
Small weddings can be just as fun as big ones, especially if you plan ahead and include some creative takes on wedding traditions. If you're looking for a wedding venue in Los Angeles, consider De Luxe Banquet Hall. Our space features three unique venues — the De Luxe Ballroom, De Luxe Lounge, and Olivia Restaurant — that are perfect for events of any size. For more information on booking and availability, be sure to contact De Luxe Banquet Hall today.