An Upscale Birthday Party Venues In Los Angeles
Sweet 16s, quinceañeras, bar and bat mitzvahs — at De Luxe Banquet Hall, we do it all! We specialize in celebrating milestone birthdays for both kids and adults, and no matter the age, we host birthdays in style.
With our energetic atmosphere, customizable amenities, and delicious in-house catering, your birthday party at De Luxe will be one to remember for the rest of your life. Join us for your celebration at our birthday party venue!
Explore The Beautiful Birthday Party Venues De Luxe Offers
Our three stunning venues are the perfect place to host your special day. Each venue has its own distinguishing factors and size accommodations, giving you the variety needed to make your birthday celebration unique.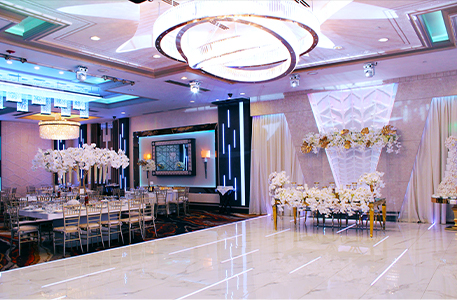 Our spacious Grand Ballroom is the ideal birthday party hall for up to 400 guests. Our ballroom features state-of-the-art lighting, an energetic ambiance, and an expansive dance floor. Create the best birthday of your life at our birthday party venue!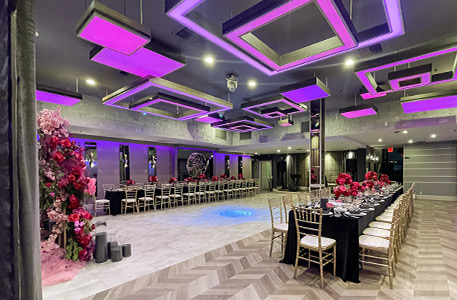 Looking for an intimate, yet sophisticated birthday party hall? Olivia Event Venue is the ideal spot for you! Our mid-sized birthday venue seats up to 150 guests, creating an upscale and exquisite environment for everyone.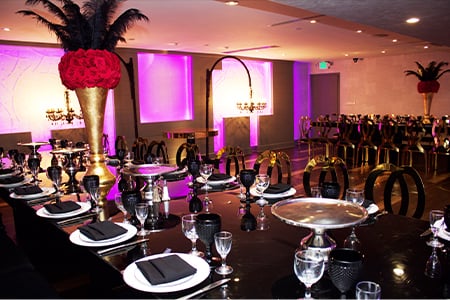 De Luxe Lounge is the ideal place to have your birthday party. For smaller birthday parties, the lounge can hold up to 50 guests, creating an intimate atmosphere with all your loved ones and closest friends.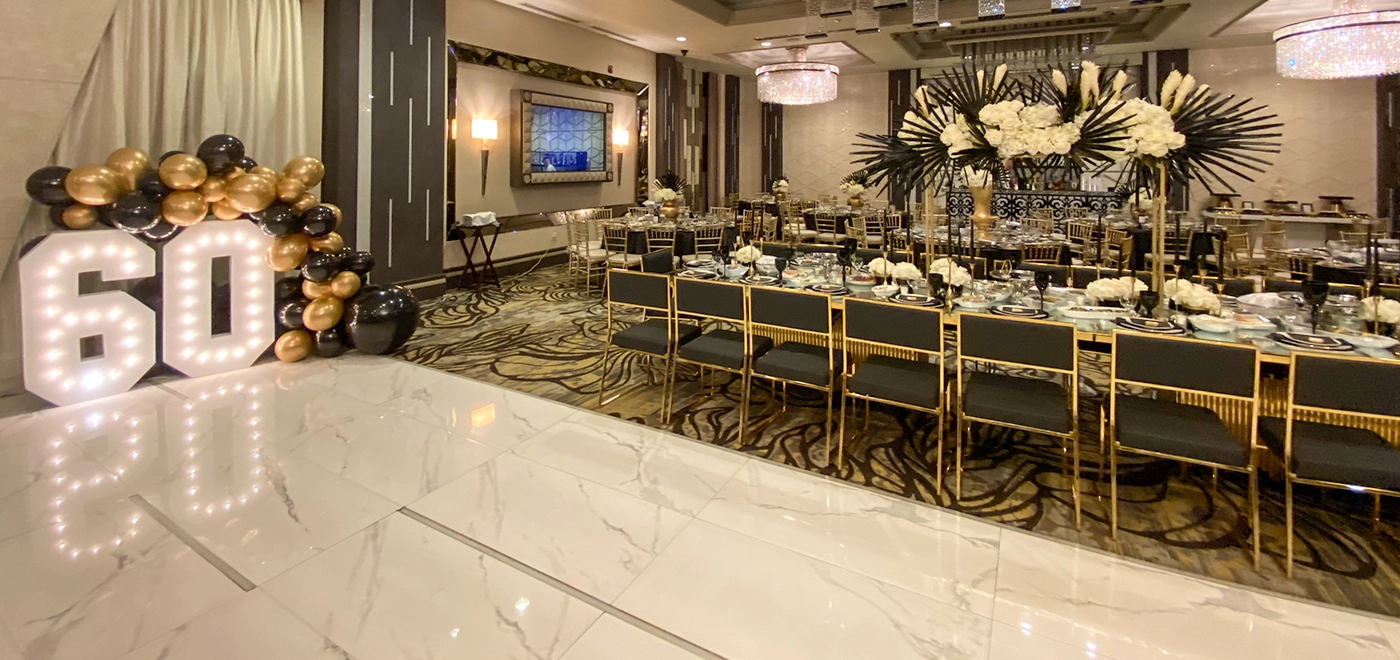 An All-In-One Birthday Party Hall
Looking for a place to have your birthday party where you and your guests can feel like royalty and have a blast? A venue with amazing food, plenty of space, and decorative items? If so, you've found it! De Luxe Banquet Hall is a birthday party venue known for its fantastic atmosphere and five-star service.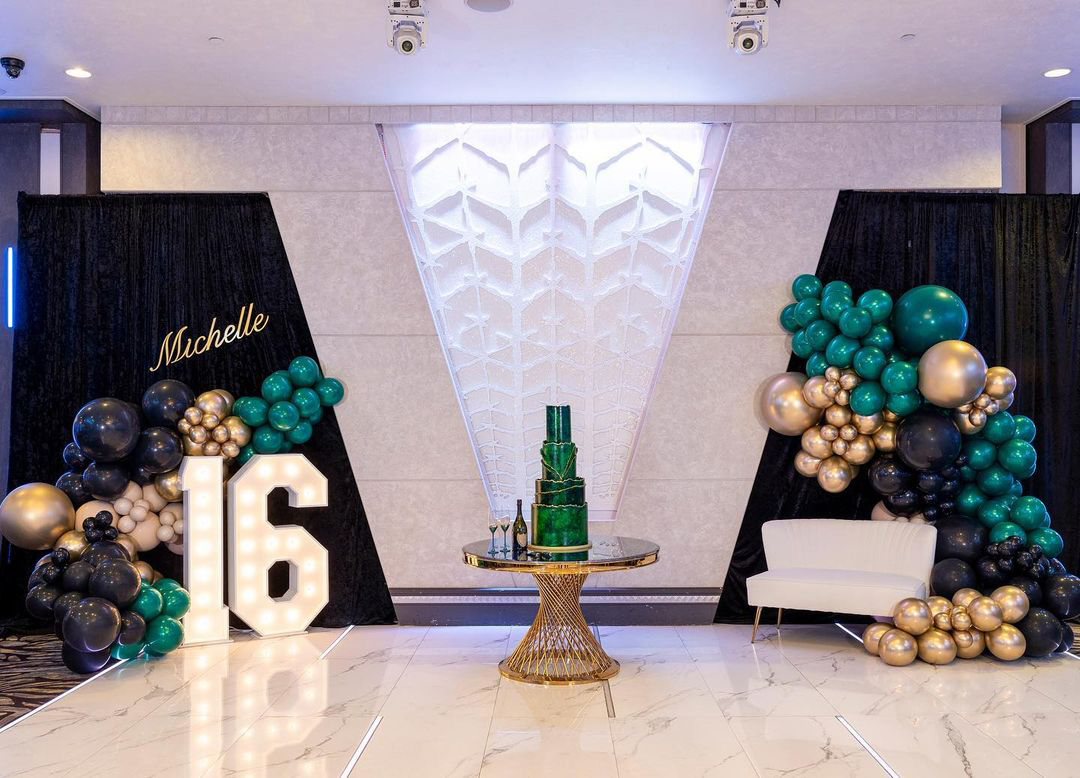 Customizable Amenities To Bring Your Party To Life
Many birthday parties, especially those for teens, have a special party themes. This can be as simple as a color palette or very detailed, such as an "under the sea" theme or a Disney theme. No matter what theme you or your child wants, our team at De Luxe can accommodate these wishes.
We offer a variety of customizable amenities to match colors, styles, and themes. This includes versatile décor and state-of-the-art LED lighting, creative catering options, and customizable tables, linens, chairs, and flatware.
If you're hosting a birthday party that requires special amenities such as a photo booth, popcorn machine, red carpet, champagne tables or chocolate fountains, etc., let us know. We have worked with many event vendors over the years, and we have plenty of recommendations that we would love to share with you. These special vendors can add the final touches to your event and help them take shape.
Start Planning Your Birthday Party
Catering Services Offered With Venue Rental
A very important part of any birthday is the catering. The food you choose needs to be both delicious and beautifully presented. At De Luxe, we have an in-house catering team that will help you create the perfect catering menu for your entire party.
No matter if you want American, Mexican, Mediterranean, Greek, or anything else, our chefs can make anything you want. We can also create a menu to match the theme of your birthday party.
We also offer different serving styles, such as hors d'oeuvres, a buffet, or family-style dining. If you want specialty stations such as a fruit table or dessert bar, please let us know and we will help accommodate this.
Where there is a gathering, there needs to be delicious food — so be sure to ask us all about our in-house catering at De Luxe!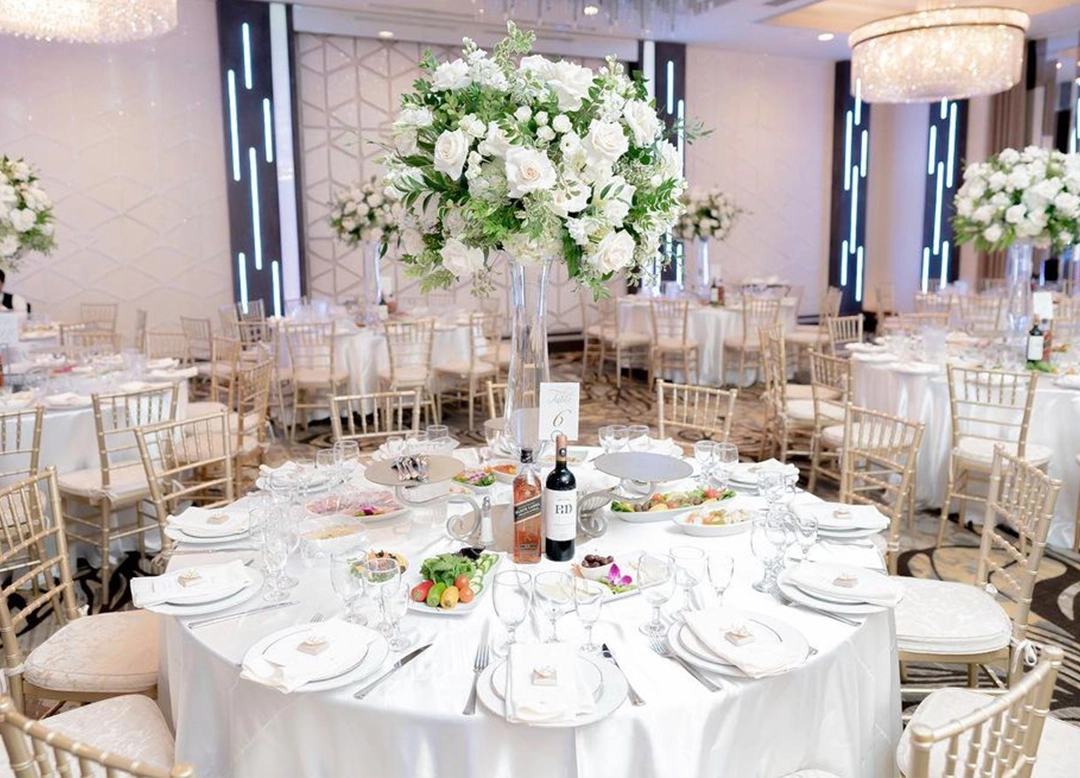 The All-Inclusive Birthday Party Venues In Los Angeles
When you select De Luxe Banquet Hall for your event, you're getting a birthday party venue that has everything you need. You're also getting the absolute best service available, with clear and quick communication, and a high priority for making your event be as perfect as possible.
Come see why De Luxe Banquet Hall is one of the very best birthday venues in Los Angeles. Contact us today to find out more or schedule an in-person tour.