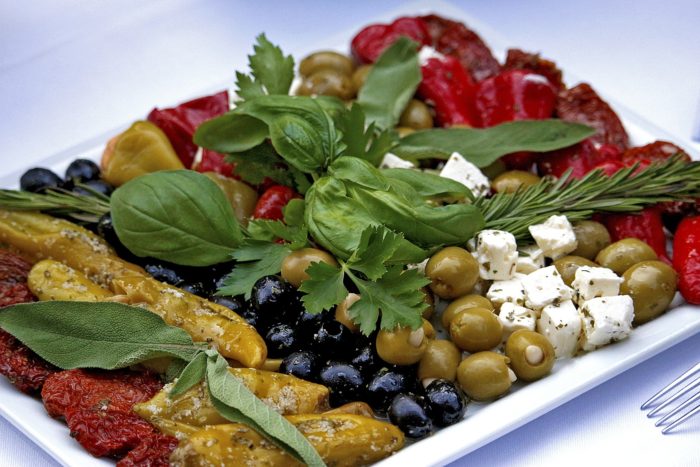 Corporate events are a great way to draw attention to your company, giving employees a reason to get out of the office for something exciting and allowing industry colleagues to make connect with your business. Naturally, most corporate events feature catering, and the catering company you hire can have a huge impact on your event's success.
Great food will make guests remember your event for years, and help get outsiders interested in working with your company. But how do you choose a corporate event caterer? If you're looking for some help, you're in luck, because the event experts at De Luxe Banquet Hall are here with some useful advice on picking the perfect catering service for your corporate event.
Take a tour of De Luxe Banquet Hall in the video below: 
1. Start With Your Corporate Event Budget
Before you start any corporate event planning, you need to determine your event budget. Be sure to determine how much your company can spend on an event venue, catering service, decorations, and other details before picking your caterer. After all, you don't want to waste time meeting with catering companies that you ultimately can't afford.
2. Get An Approximate Headcount Before Booking
You likely want your corporate event to have tons of guests, and while that's great for your company that can be a problem for some catering services. Some caterers specialize in smaller, intimate events, while others are better suited for large events. That's why you should get an approximate headcount before booking your caterer.
You don't need to know exactly how many people will be at your corporate event, but you should have a general idea of how many guests you'll have. That way you'll be able to pick a corporate event catering service that can handle your guests.
For more event planning tips, check out the blogs below: 
3. Plan A Variety Of Food Options
Catering for corporate events can be tricky, especially considering so many classic catering options are kind of boring. It's always beef, chicken, or vegetarian entrees, with some hors d'oeuvres along the way. But to make your corporate event really exciting, you should plan a variety of appetizing food options.
A great catering service will be able to design a menu that works for your event, creating a variety of delicious options for your guests. Whether its a corporate gala, corporate holiday party, or corporate conference, the right caterer will be able to handle the menu for any type of event. Sit down with your caterer to discuss different menu options for your event, making sure to provide options for every type of eater.
4. Do You Want A Bar?
Many corporate events have a bar, providing guests with perfect cocktails all night long. But you don't need to have a bar at your event. Consider what type of event you're having and whether a bar would be appropriate.
If you're holding a holiday party or gala, you'll want to have a bar. But if you're just hosting a corporate conference, you can probably go without. Regardless, you'll want to discuss the pros and cons with your corporate catering company to determine what's best for your event.
5. Consider An Ongoing Relationship
Great corporate catering can be hard to find, and if you find a catering company that you love then you might want to consider an ongoing relationship. Plenty of corporate catering services are willing to sign ongoing contracts, guaranteeing their services for a set number of future events. An ongoing relationship between you and your caterer can be a great asset to your business, guaranteeing that guests will have great catering at all your company's events.
You want your corporate event to be as memorable as possible, and having some great catering will help guests remember your event for years to come. If you're looking for the perfect corporate event venue in Los Angeles, consider De Luxe Banquet Hall. Our event venues offer a variety of catering options including buffet style dining, family style dining, and delectable hors d'oeuvres that your corporate event guests will love. Contact Olympia Banquet Hall today for more info on booking and availability.