Extraordinary Banquet Halls In Los Angeles For Events Of All Sizes
From intimate gatherings with those who mean the most to you to big bashes with hundreds of guests, your event will fit perfectly with one of our De Luxe banquet halls.
Welcome to De Luxe Banquet Hall! We offer dazzling spaces for memorable wedding receptions, special occasions, and corporate functions. With three unique halls for rent that can accommodate parties of any size and budget, our venue offers unsurpassed luxury, exceptional amenities, and outstanding service for every event. The expert team at De Luxe will make sure that all aspects of your event including booking, planning, decorating, and dining will be smooth and enjoyable. Come see why we have a reputation for offering some of the best banquet halls in Los Angeles!
The De Luxe ballroom features over 4,300 square feet of immaculately-decorated space. As one of the best wedding reception halls in the area, our ballroom features an expansive dance floor, a rotating crystal chandelier, LED ambient lighting, and a grand foyer for impressive entrances.
We also provide phenomenal in-house catering and access to our extensive list of professional vendors to provide you with the best bakers, entertainers, decorators, and photographers in the industry.

The De Luxe Lounge is a stylish, intimate space that's just right for smaller events such as baby showers, graduation parties, birthdays, and small company parties with around 50 of your closest friends, family members, or colleagues.

Spacious yet intimate, classic yet modern: Olivia Event Venue is exactly what you're looking for if you want to host a mid-sized party or business event in style. Our upscale atmosphere, excellent catering, and superb service are sure to impress you and your guests.
Our Banquet Halls In Los Angeles Make The Perfect Setting For: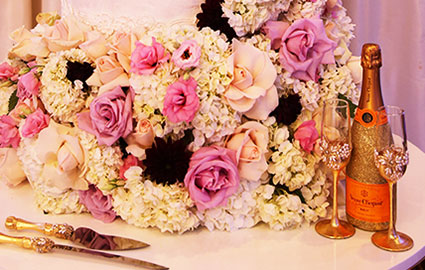 As excellent banquet halls in Los Angeles, our stunning ballroom, stylish lounge, and luxurious Olivia Event Venue offer a multitude of ways to customize each event's décor, menu, and entertainment options. Work with our hands-on event coordinators to create an evening your guests will remember forever.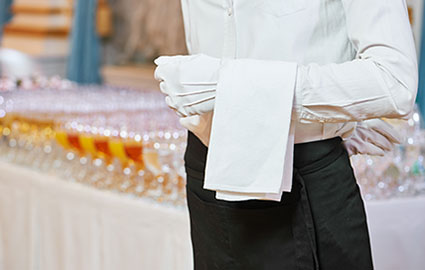 We employ only the finest team members in the industry for our Los Angeles banquet halls. From our managers to our chefs to our waiters, you and your guests will be very impressed with our attention to detail, guidance, attitude, and support. When you work with us, you work with the best.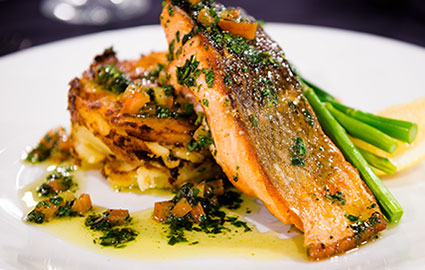 De Luxe Banquet Hall simplifies the event planning process by providing in-house catering services with every venue reservation. Our experienced chefs and professional wait staff elevate every reception, party, or conference with delicious cuisine and various dining options at our Los Angeles banquet halls.
Bring Your Vision To Life
Many of our clients have a unique vision for their big event, with specific ideas for décor, catering, lighting, entertainment, and colors. From quinceañeras to company parties to wedding receptions, our versatile event venues can be transformed to accommodate the look and tone that you want. We have a wide variety of furnishings, linens, tableware, and lights for you to choose from, and our world-class catering team will work with you to create a menu that's absolutely perfect for your event. 
If you're looking for a highly-recommended vendor for your parties, such as a florist or live band, we can also recommend a range of vetted professional vendors to you. We take your event planning ideas very seriously, and we will do our best to provide you with everything that you need to see everything come together in the way you envisioned.
See Why De Luxe Has The Best Halls For Rent in Los Angeles
Why choose to host your event at one of De Luxe's three amazing event venues? Because not only do we provide some of the most beautiful banquet halls for rent in Los Angeles, we also offer client service that is both friendly and professional, with excellent communication and passion to see your vision through to success.
No matter what you have in mind for your wedding, birthday, fundraiser, or any other type of event, we will do everything we can to help it take shape. From the catering to the décor to the amenities, our team will work with you every step of the way to make all your hard work and planning pay off.
Whether you want a large, lavish event, a mid-sized party, or an intimate gathering in a chic, cozy space, we can provide the perfect venue for your preference. Every event is unique, with its own story and requirements, and our team understands how to meet the needs of every specific client. We love seeing our clients' visions come together to create stunning events that become lifetime memories for everyone involved.
We understand that the events that take place in our Los Angeles event venues are very special, and that's why we go the extra mile to help make everything go as smoothly and correctly as we possibly can. If you're looking for a banquet hall in Los Angeles that offers the best of all worlds — atmosphere, cuisine, service, and reputation — De Luxe is what you've been searching for.
Check Price And Availability