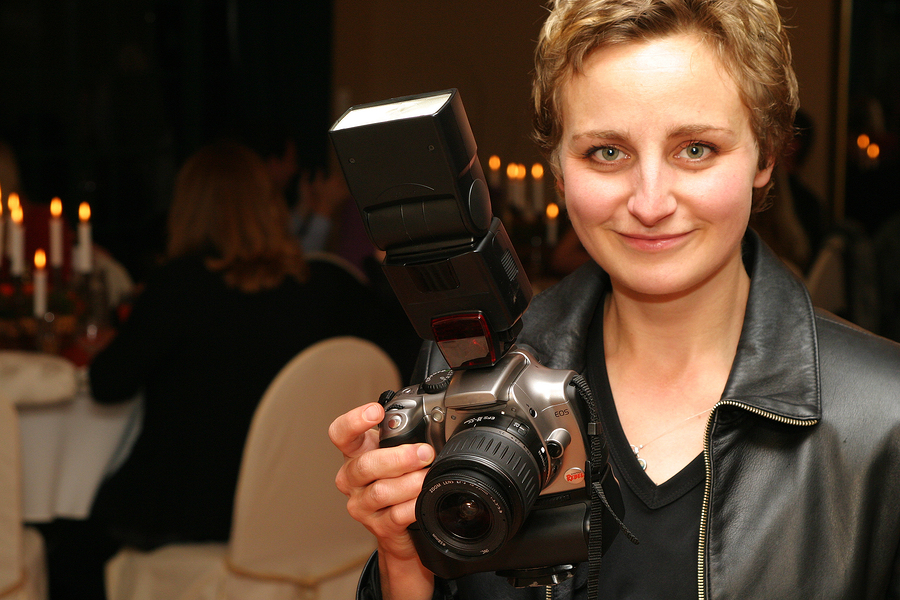 Congratulations on your engagement! Now that you've said "I will," it's time to find the perfect photographer for when you say "I do!" Your wedding is one of the most important days of your life, so capturing important moments throughout the day should be treated with equal importance. Having clear skin and a bright smile is essential to great wedding photos, of course, but so is finding a photographer that will suit your personality and style. Follow De Luxe Banquet Hall's tips to achieve perfect photographs you can cherish for a lifetime.
---
Choosing The Photographer
Before making any decisions, you should meet or talk on the phone with a few photographers in your area. Try to do this as soon as you get engaged, because photographers tend to book up fast (especially the really good ones), and you want to be sure you're getting your first choice for your big day. Most professional wedding photographers will have a beautiful website displaying their past work, but by interviewing them, you'll get a better feel for their personality, whether or not they're good listeners, and if they're willing to go out of their way to take the kind of photos you want.
Tip #1: Make Sure You Like Them!
Getting a feel for how they act and treat you as a person is a legitimate reason to meet with the photographer in person. You will be spending many, many hours with your photographer on your wedding, so liking them is important! Nothing (short of a tornado or tsunami, maybe) would be worse than hiring a pushy or uncooperative photographer that doesn't listen to what you and your new spouse's requests.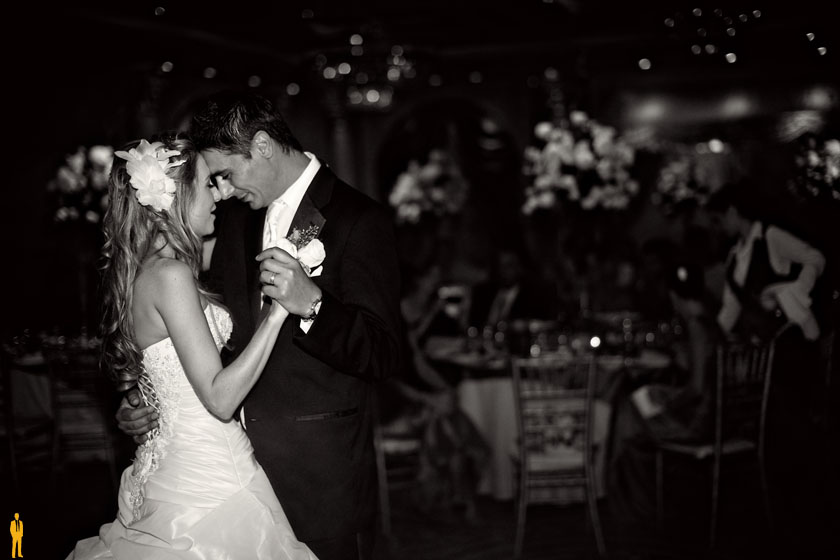 Tip #2: Determine Your Style
When meeting with your photographer, bring along pictures of the style you hope to emulate on your special day. By doing this, you can minimize any miscommunication and make sure the professional has experience shooting this type of photography, or at least feels comfortable (better yet, excited!) with your desired style and direction. Do you fancy whimsical, romantic shots or more structured, traditional poses for your wedding photography? These preferences should be defined before your initial meeting takes place.
[See this handy STYLE GUIDE From Here Comes The Bride for more on defining your unique vision!]
Tip #3: Ask About Coverage
Don't forget to inquire about pricing and what his or her services includes. Some photographers work for eight hours and no more, while others shoot for the entire day no matter how long your ceremony and reception lasts. The amount of coverage may be important to you, especially if you have any special photography or specific moments you want captured. Also, ask if the photographer will be bringing along an assistant. After a long, tiring day of work, a photographer may not able to provide consistent quality; an assistant can help with the work-load and provide unique, second perspectives.
Once you've chosen a photographer, you should thoroughly discuss the timing of the big day, moment by moment. These pictures will serve as the definitive memories of your wedding day, and you want to make sure you create a schedule that allows for every moment to be appropriately documented.
On The Big Day
After all the planning, scheduling, and long nights creating centerpieces, it's finally time to enjoy the day you've been dreaming about! Now that you've made it (yay!), here are a few tips to consider for lovely, natural photographs:
Tip #4: The Right Makeup Matters
Be sure to request air brush makeup from your makeup artist. This type of makeup is highly concentrated pigment that is brushed onto your skin with a finely-misted makeup gun. With only a few drops of foundation, you'll have completely flawless, completely covered skin without looking or feeling heavy. Air brush makeup is also sweat and tear proof, so you can cry and perspire all you want without worrying about your makeup wearing off.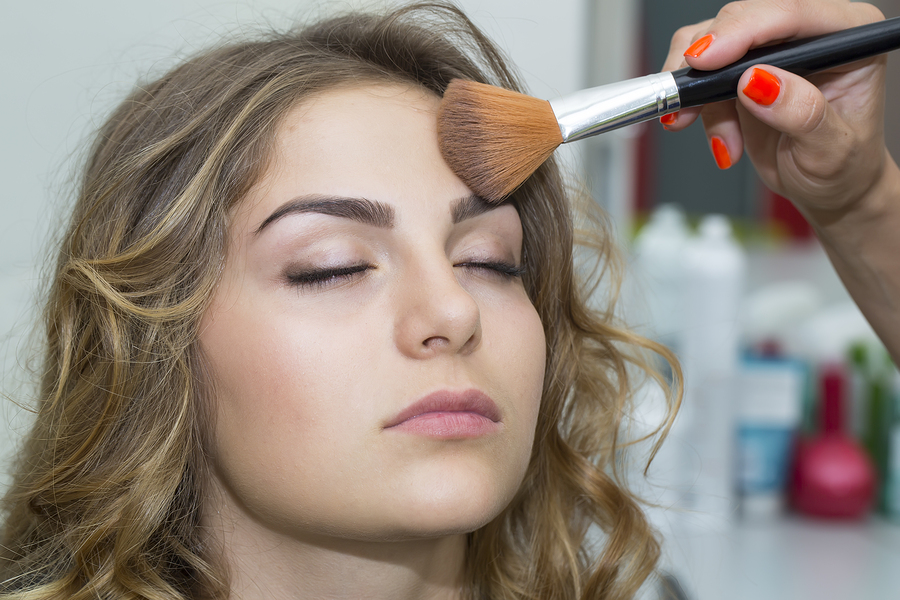 Tip #5: Take Portraits Before The "I Do's"
You can ask your photographer to schedule time before the ceremony to capture your personal portraits as well as photographs with your parents or bridal party. This way, your hair and makeup will be fresh, and you can capture your lovely look before the tears start to flow. Having fun in front of the camera BEFORE the wedding will also help work out any nervous jitters, and will make walking down the aisle much less stressful.
Tip #6: Walk Down The Aisle With Confidence
Many brides are so nervous walking down the aisle that they tend to shrug and keep their head down, but this will clearly show in your pictures. Remember to straighten up, hold your head high, and most importantly, smile! Do this, and you'll look relaxed in your wedding photos.
Tip #7: Do What Feels Right
The best photographs are the ones where you look like yourself. If you don't feel comfortable doing a certain pose, just skip it. The awkwardness will show in your pictures, and you want to look comfortable and happy.
Tip# 8: Have Fun!
Lastly, and most importantly, just have fun! This is YOUR DAY and you should enjoy every minute of it without worrying about your hair, makeup, or whether the icing on the cake is melting.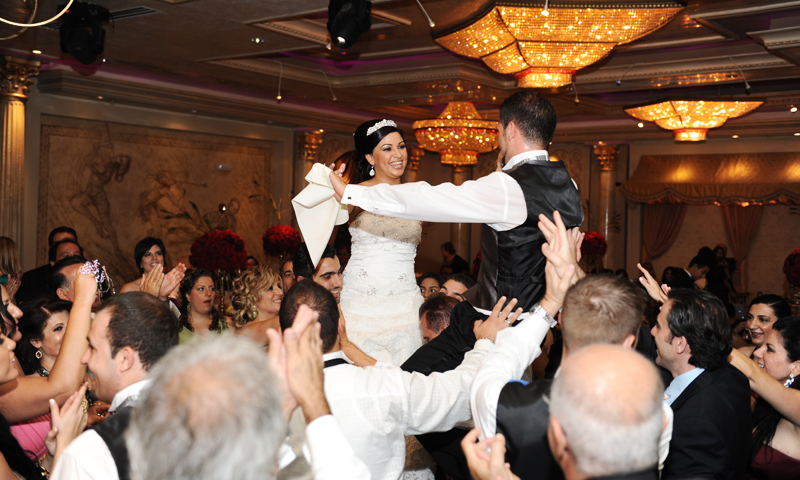 For more great tips on finding a photographer and perfectly capturing the most important parts of your special day, explore the De Luxe Blog or contact our expert wedding planners here.