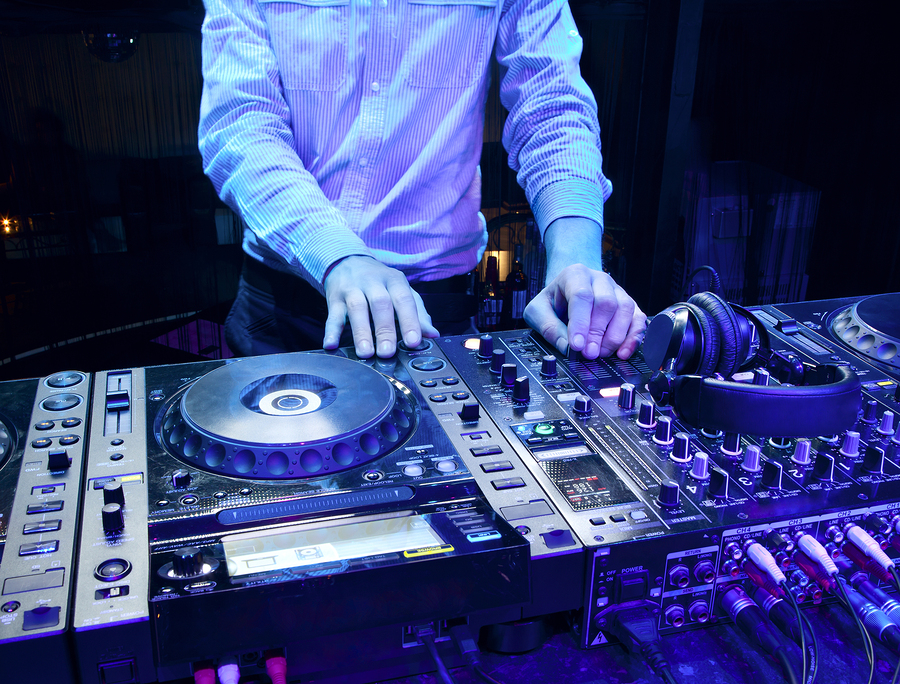 The right professional band, DJ, or lounge singer can take your event to the next level, but finding the perfect guy (or girl) to do the job can be an arduous task. To make sure the entertainment you select is exactly what you were expecting, De Luxe Banquet Hall has identified four questions you MUST ask before hiring your party or conference's all-important performer. They are, in no particular order:
Question #1: How Do We Know You'll Follow Through With Your Commitments?
Nothing is worse than getting a call a week before your event and learning that your entertainment professional can no longer play. To prevent this from happening, most professional entertainers provide a written contract which outlines all of the terms of service, including fees, overtime, and the legal name or entity of all parties involved. Scheduling a face-to-face meeting with your DJ, band, or lounge singer before your event is also a great way to evaluate a person or group's professionalism. 
Question #2: Who Will Actually Perform at Our Event?
While it may seem obvious that the person you speak with on the phone or meet will be the same person arriving at your event with turntables or instruments in tow, this is not always the case. Large entertainment companies often subcontract many different performers, and if the entertainment company's name is the one on the contract (instead of the individual entertainer's name), you'll have little choice but to suffer through the stranger's performance. Asking about who, specifically, will be performing – and getting it in writing – will save you from a surprise on the day of your event.
Question #3: How Much Experience Do You Have?
Nothing against inexperience – everyone's gotta start somewhere, right? – but it's best to make sure your important event isn't the performer's first gig. Asking the number of years the entertainment professional has been regularly working can give some indication of their proficiency, but better to be ask for their experience level regarding your specific type of event. Speaking to a performer's former clients is a good way to gauge their professionalism, too, so don't forget to ask for a list of references.
Question #4: Will We Get To Choose Our Own Music?
The precursor to this question, of course, is: "Do I even want to choose my own music?" Some event hosts, like couples at their wedding reception, will want to exercise a lot of control when choosing the music, while hosts for corporate events may not want any part in choosing the songs at their company's gathering. Once you decide how much say you want to have in the music selection process, find an entertainer who can work within your guidelines. (Note: Many bands are limited in the number of songs they know and can play; if you want a band or lounge singer to learn a particular song, best to give them at least 3 months notice!)