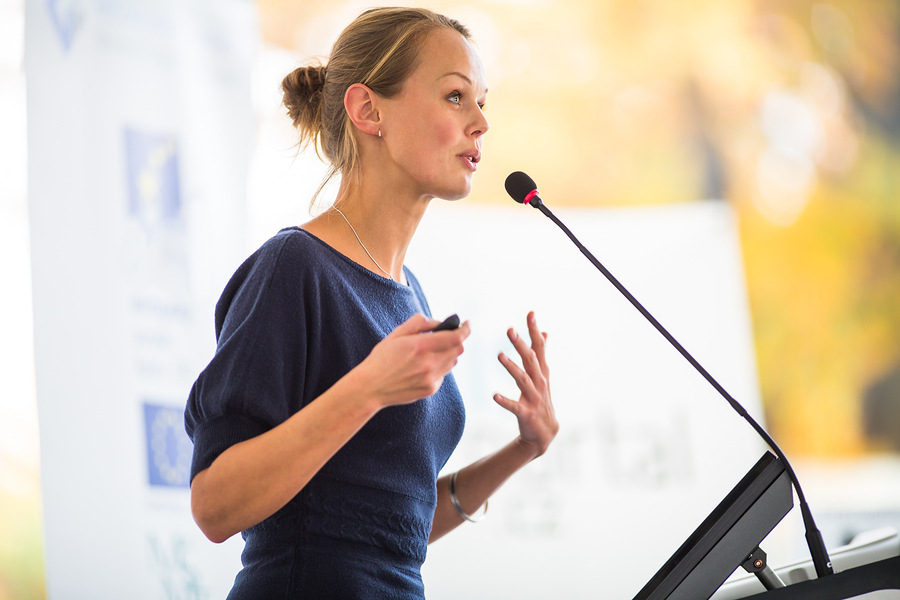 Like it or not, Millennials (men and women born between the mid-1980's and the year 2000) are yielding more and more power, not just as consumers, but also in the business world. To appeal to this distracted, tech-savvy generation, companies must shift their approach away from the traditional "I talk, you listen" corporate event structure to a more engaged, lighthearted atmosphere. The following are five ways today's businesses can attract and impress the world's newest buyers, employees, and leaders.
#1: The Focus Should Be on Education, Not Sales
No one likes to sit through a boring sales pitch, and Millennials especially have little patience for the cheesy marketing methods of yesteryear. With online classes and Youtube offering free ways to better oneself, the best way to attract and maintain the focus of younger attendees is to teach them something valuable and unique. Next time you give a presentation, instead of "pitch," think "lecture."
#2: Provide "Instagrammable" Food For Guests
Stuffy corporate events are a thing of the past. Today's business conferences feature relaxed, lighthearted atmospheres full of conversations, music, and of course, food! Because Millennials are obsessed with social media and want "Instagrammable" moments, be sure to include photo-ready foods like candy stations and "donut walls" at your event!
#3: Distribute Handouts Electronically
It's rare to see a Millennial without their smart phone in hand, and most young clients or employees would rather scroll through presentations on their iPhone than flip through actual pieces of paper. For you next corporate event, save on the printing costs and make links to materials available through emails or, better yet, through a scannable QR Code on the event program. (Note: Don't forget to include major talking points, facts, contact information, and link to the organization or businesses website on your online marketing materials.)
#4: Individual Connection Matters
Tech-savvy or not, people like to feel like, well, people, and Millennials are no exception to this long-standing business rule. If possible, try to greet everyone who attends your conference or presentation personally. Recruiting Millennial staff members to welcome attendees and pass out materials will help increase engagement and make Millennials feel more comfortable, as well.
#5: Make Use of Social Media
Sorry computer-illiterate CEOs, social media platforms like Facebook, Twitter, Instagram, and Snapchat are here to stay. To take advantage of this increasingly-ubiquitous trend and engage the younger generation, corporate events should include social media hashtags, discounts for followers, and shareable content as part of their presentations.