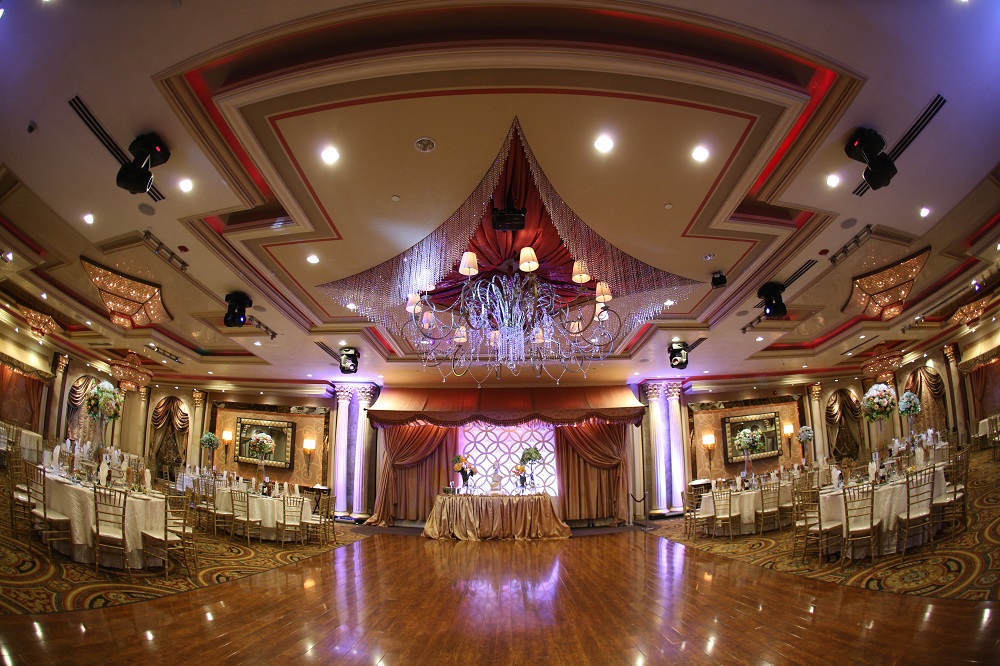 Choosing the right event venue or reception hall can be an overwhelming process, especially if you don't know what to look for or what questions to ask the event venue manager when touring the facility. To help hosts make the best possible decision regarding their event location, the coordinators at De Luxe have identified the most important questions your should ask before booking a banquet hall, restaurant, conference center, hotel, or winery.
Before You Start Your Event Venue Search, You'll Need To Know:
How Much You Can Spend on the Venue (Budget)
This is the most important factor when determining where to host your next event, so before you do anything else, find out how much you can spend on the venue, food, entertainment, and, if you're planning a wedding reception, the flowers, photos, and attire, as well.
How Many People Are Attending (Guest Count)
Because catering companies often charge based on guest counts, knowing how many people will be at your event will help establish your budget and whittle down your event venue options. When touring a venue, be sure to ask how many people can fit comfortably, not just how many people will fit in the venue if crammed shoulder-to-shoulder.
What Type of Event You Plan on Hosting
Determining your desired level of formality will help you find a venue that best fits the look and feel of your upcoming event. Weddings and galas, for example, often call for opulence and elegance, while birthday parties and other social events typically demand a more energetic, casual atmosphere.
Once you've established the basics, you may also want to inquire about the services and amenities the venue offers by asking questions like:
Is Event Planning Included?
As an added benefit to potential clients, many banquet halls and conference centers offer event planning services – decorating, entertainment booking, and catering services – as part of the reservation package. For a host unfamiliar with planning an event, this can be serious selling-point.
Does The Venue Have On-Site Catering?
Though venues without on-site catering services should not be immediately discounted, in-house catering can simplify the planning process and help your event to run smoothly. Also, because the catering company will not have to transport the food from the kitchen to your event location, venues with catering companies can guarantee your food will be hot and fresh.
Where Will My Guests Park?
In big cities like Los Angeles, parking can be a nightmare, especially for older guests who have trouble seeing at night and can't walk long distances to the venue. Choosing an event venue with an attached parking lot or valet car service will ensure that all of your attendees are well cared-for.