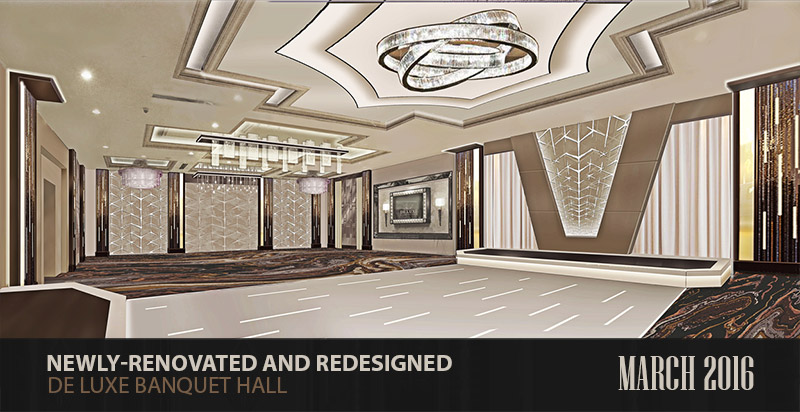 Since De Luxe Banquet Hall opened its doors over six years ago, we've been considered one of the most elegant and cutting-edge event venues in Los Angeles. For over half a decade, clients have raved about our beautiful interior, our magnificent dance floor, and our classy, neo-Renaissance decor. To remain current with the industry's constantly-changing trends, we've made small improvements – adding flat-screen HD televisions covered in mirrored glass, for example, or incorporating more LED lighting elements into our facility – to uphold the look and feel our customers have come to expect from De Luxe Banquet Hall.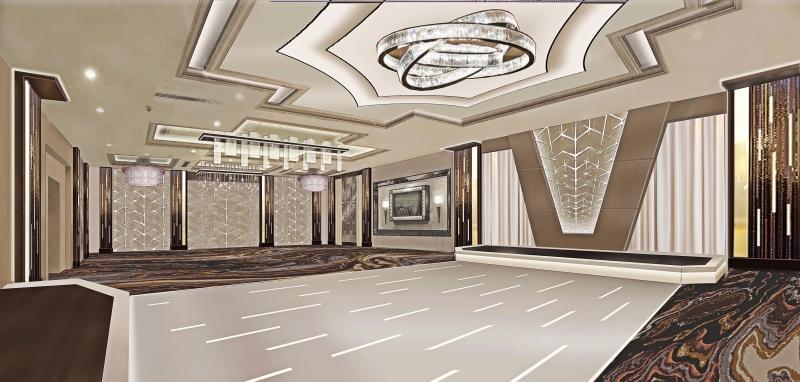 ---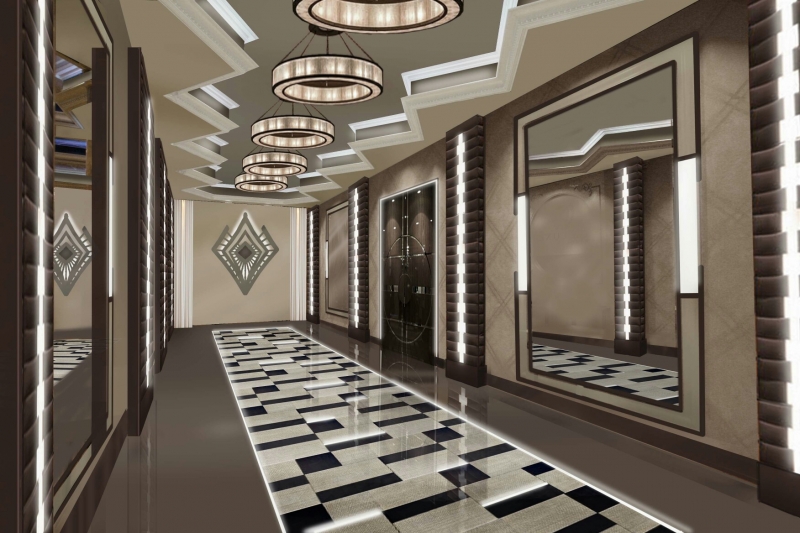 ---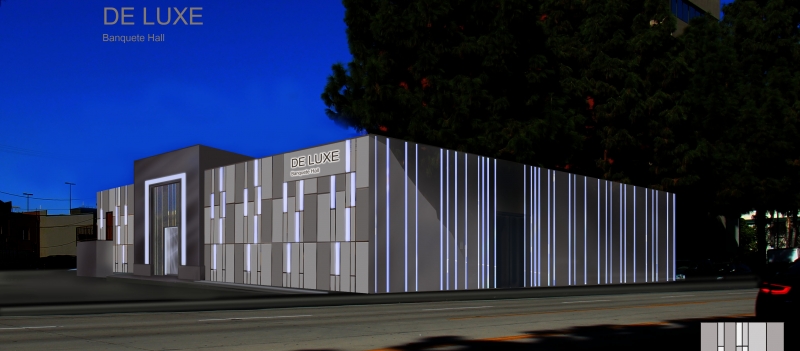 ---
Now, the time has come to give our beautiful banquet hall a face lift! While the venue's "old" look has contributed to years of success and served as the backdrop for hundreds, if not thousands, of wedding receptions, birthday parties, corporate galas, and other important occasions, De Luxe is now in the process of renovating the entire interior and exterior of the venue to emulate the clean, modern look clients are currently looking for in a banquet hall. Some of the changes include:
A new dance floor area with LED lights embedded underfoot
A complete redesign of the venue's interior, including new carpeting, light fixtures, and a more elegant color scheme
A dazzling chandelier that looks like several overlapping rings
New tiling, lighting, and decor in the Foyer
More exterior LED lights to increase attention from the street
And much more!
Though the $400,000+ renovations will change the way De Luxe Banquet Hall looks, much of what our clients love about our venue – the great food and service, the spacious dance floor, the convenient floor plan, and access to the De Luxe Lounge – will not change. In fact, in many ways, De Luxe will be no different; the changes we are making, however, are definitely for the best!
Eager to see the newly-renovated and redesigned De Luxe Banquet Hall? We're slated to be completely finished with our improvements by mid-March, and we're currently booking events immediately following our grand re-opening. For information on soft openings and re-opening events, contact De Luxe Banquet Hall, or visit the De Luxe Banquet Hall Blog often for updates.
We are so excited to share the new De Luxe with everyone! It's going to be a great 2016!
UPDATE: Sneak Peek Of De Luxe Banquet Hall Remodeling
In January, De Luxe Banquet Hall began remodeling the 4,300 square feet hall. Even though there is more work to be done before it's completed, we wanted to share a couple photos of the progress that has been made with our wonderful clients. The remodel will be completed in March – stay tuned because there is more to come!
"Our team has been working tirelessly to ensure we complete our remodel by the mid-March deadline. I am thrilled with the changes so far and can't wait to show our client's the completed look. De Luxe has always been a premier event venue, but the new look will absolutely take your breath away," said Rafi, President of De Luxe Banquet Hall.