Few would argue that The City of Angeles is one of the most romantic cities in the world; between the scenic mountains, pristine beaches, and phenomenal event venues, Los Angeles has countless places to take that special someone in your life and pop the big question.
Planning the perfect proposal setting for your love can seem scary, but your search ends here! Read on to discover our picks for the best places to propose in Los Angeles.

#1: Griffith Park Observatory
Located on the south-facing slope of Mount Hollywood's Griffith Park, the Griffith Observatory offers stunning views of Los Angeles by day and gorgeous stargazing by night. Lovers can see Downtown Los Angeles, the famous Hollywood sign, and the Pacific Ocean, all from one place. The panoramic views make Griffith Park Observatory one of the best places to propose in Los Angeles. And the best thing? It's always free!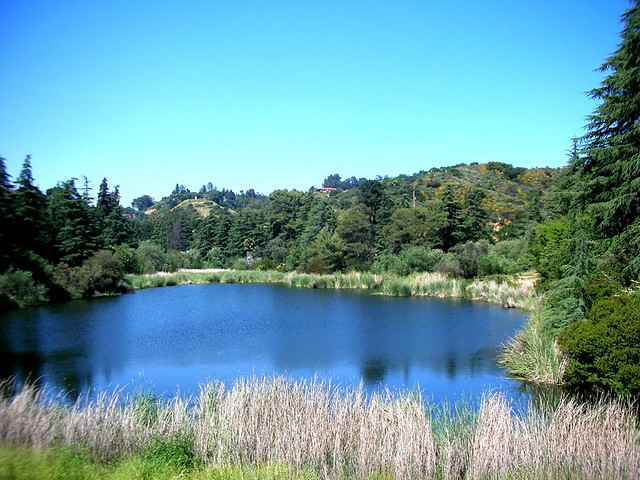 #2: Franklin Canyon Park
On the eastern end of the Santa Monica Mountains, this 605-acre park boasts a lake, a romantic duck pond (named Heavenly Pond), and over five miles of picturesque hiking trails. Older couples might recognize the Franklin Canyon Lake as the same one from the opening credits of The Andy Griffith Show! Young or old, Franklin Canyon Park is a beautiful and easily accessible proposal spot for any couple.

#3: Crystal Cove State Park
Regarded by many Angelenos as the most beautiful beach in Los Angeles, Crystal Cove State Park is 3.2 mile-long stretch of coastline in the city of Newport, just north of Laguna Beach. The stunning views are a prime example of the picturesque coast that California is known and loved for. Couples visiting Crystal Cove can walk arm-in-arm past blue tide pools, rocky outcroppings, and spectacular cliff-side houses.

#4: The Echo Park Lake Boathouse
There's just a certain charm about paddling around an urban oasis that gets us feeling all mushy inside. For one of the best romantic date experiences in Los Angeles, you can't beat renting a swan boat from Boathouse at Echo Park Lake. Enjoy the perfect L.A. sunshine as you coast across the lake.

#5: The Santa Monica Pier
Touristy? Yes. Romantic? Definitely. Win your date a teddy on the Midway, then buy an ice cream cone and steal a kiss on the Santa Monica Pier Ferris Wheel. The shining lights and ocean backdrop make the Santa Monica Pier an unforgettable spot to propose in Los Angeles.

#6: Hollywood Bowl
If you and your beau are music lovers, the Hollywood Bowl is an amazing place to enjoy live music together. Iconic and awe-inspiring, this beautiful outdoor amphitheater holds over 100 performances each year. Buy that special someone tickets to their favorite musical artist, and when the after-show fireworks come, you'll know it's time to get out the ring. With the buzzing excitement leftover from the concert, it'll be a moment neither of you will ever forget!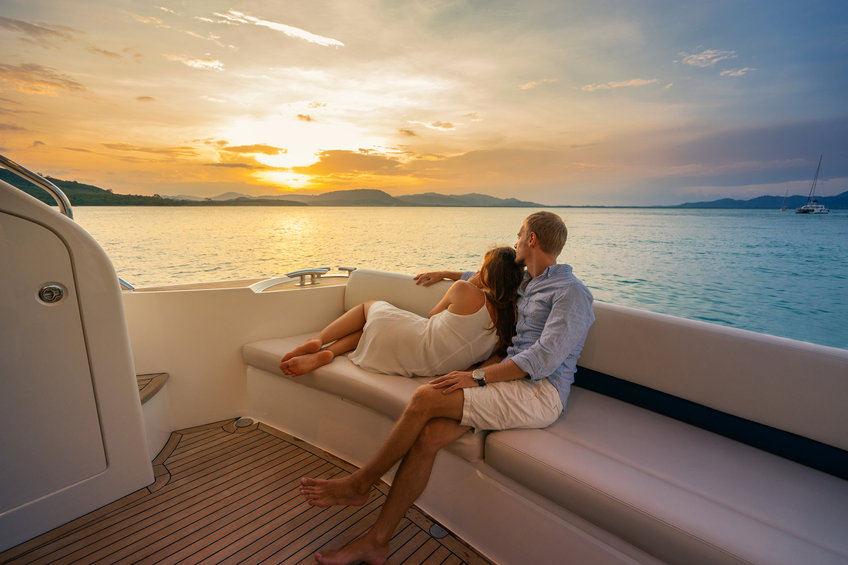 #7: Boat Ride on the Pacific Ocean
Is there anything more romantic than a glimmering sunset over the ocean horizon? Treat your partner to a breathtaking excursion out on the Pacific. Book a private boat ride at Marina Del Rey or look into one of the several businesses that offer pre-planned proposal packages. With champagne, wind in your hair, and stunning ocean views, love will be in the air!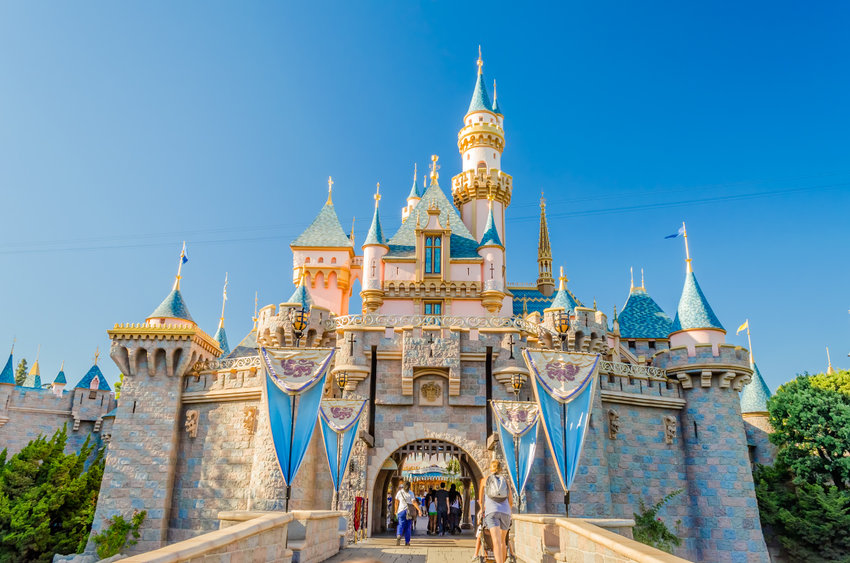 #8: Disneyland
Make"The Happiest Place on Earth" even happier! Release your inner child and bring your partner to Disneyland to share a day full of fun, food, and magic. She'll feel like a princess, and you'll feel like Prince Charming when you pop the question in front of Sleeping Beauty's Castle.
#9: El Matador Beach
Saphire blue water sprinkled with sea caves and massive rocks make El Matador Beach one of the most romantic places in Los Angeles, and a gorgeous spot for asking the big question. The walk to the beach is relatively steep, but completely manageable, and completely worth it. After sharing a romantic picnic, tap into your adventurous side by exploring the rock caves at low tide, and start a lifetime of adventures with your partner when you get down on one knee!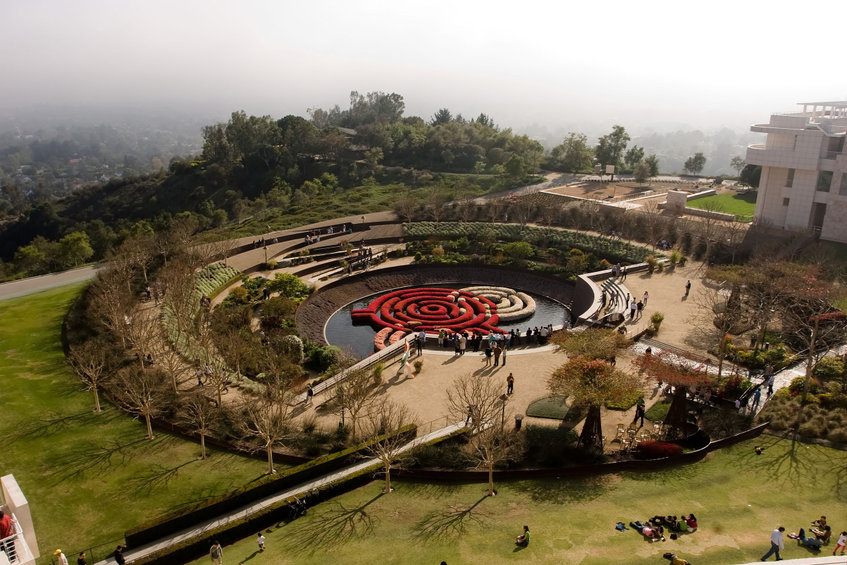 #10: The Getty Center
Located up in the hills of Brentwood, The Getty Center is a world-famous museum and an iconic Los Angeles landmark. Together, couples can stroll along hundreds of years of art history before landing in the romantic gardens. With stunning views, elegant architecture, and gorgeous gardens surrounding you, she's guaranteed to say yes.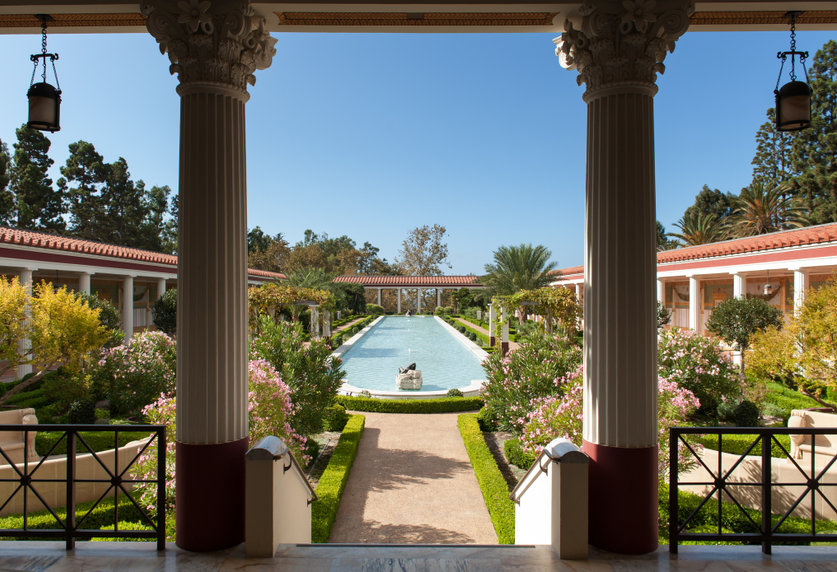 #11: The Getty Villa
Like the Getty Center, the Getty Villa boasts picturesque gardens and beautiful artworks. However, while the Center is more of a modern space, the Villa's architecture and gardens are inspired by ancient Roman models. Both are equally gorgeous, and the Getty Villa is a beautiful location to share a cultural experience and make your engagement one to remember.
#12: Sofitel Helipad
Located in the heart of Los Angeles, Sofitel is a luxurious French-inspired hotel with a helipad that boasts views like no other. Depending on the time of year, Sofitel offers an exceptional helipad proposal package that includes set-up time, champagne, and unparalleled 360 views of Los Angeles. It's the perfect location for popping the question if you're looking for panoramic views of the LA skyline.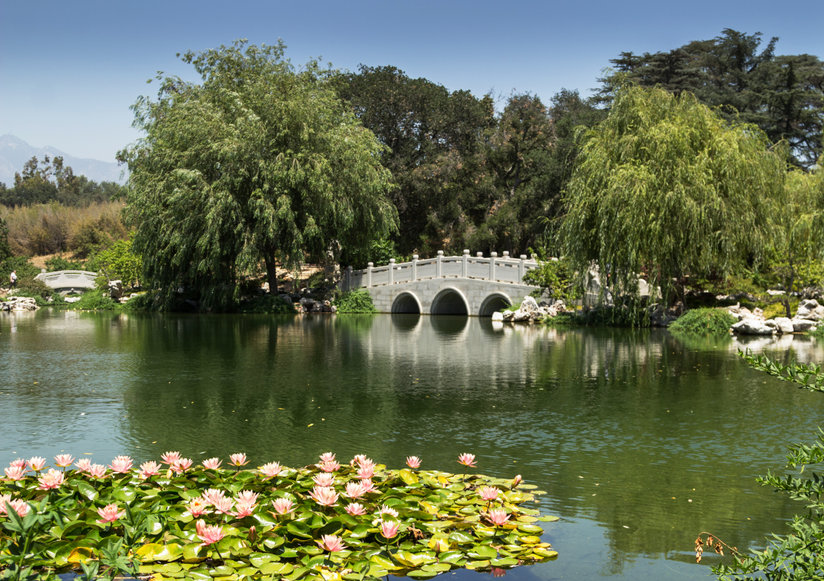 #13: Huntington Botanical Gardens
Just outside Pasadena, the Huntington Botanical Gardens encompass 130 acres of land and showcase 16 uniquely themed gardens. With such a vast garden space, you can take your pick and customize your engagement to the perfect setting. Huntington Botanical Gardens is guaranteed to host a romantic getaway and unforgettable proposal.
#14: Carlsbad Ranch Flower Fields
In the springtime, you can find the vast flower fields of Carlsbad Ranch about two hours south of LA. Couples can share a romantic stroll through rows upon rows of flowers together. If you're lucky enough to catch this spectacular annual burst of color and life, it's undeniably one of the best places to propose near Los Angeles.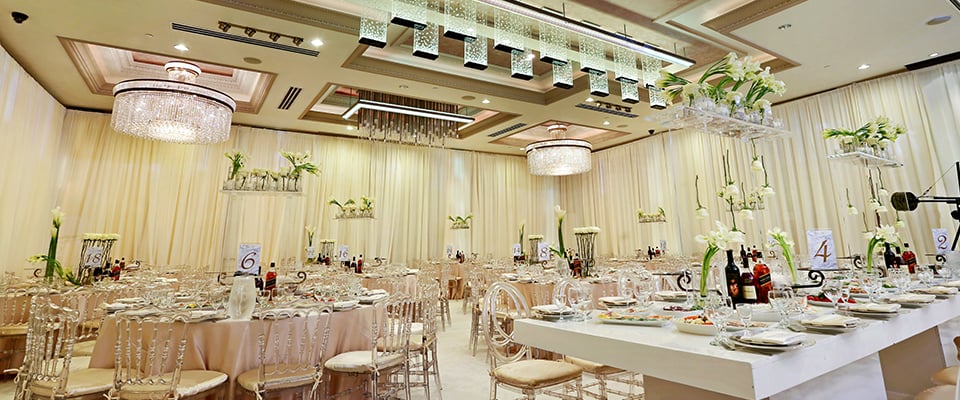 Special Mention: De Luxe Banquet Hall
Okay, we admit: we're a bit partial here. Maybe it's not the prime proposal location, but with our venue's gorgeous dance floor, gorgeous lights, and upscale in-house catering services, few could argue that our banquet hall isn't one of the most romantic places in Los Angeles, especially for wedding receptions. Once you've popped the question contact De Luxe Banquet Hall to take a complimentary tour of our unparalleled ballroom!