Flowers are an integral part of just about every wedding, regardless of ethnicity, theme, style, or season. No matter whether you want to achieve an air of traditional design with your floral arrangements or just beautify your wedding venue, wedding flowers hold a lot of life symbolism and serve as a way to color your wedding ceremony and your memories of it in your wedding photos.
Wedding flowers are fantastic pieces of décor that truly add an element of personalization to your wedding venue or banquet hall. They add a touch of beauty to your church seats, reception tables, bridesmaids, flower girl, and many other areas.
For many cultures, flowers have represented love, peace, and happiness– the right floral arrangement can change the mood of any venue with only a few simple accents.
When planning a wedding the perfect flower choice can depend on a myriad of factors that range from the color scheme to the season.
However, with a little knowledge and creativity you can create a dazzling display– even if you can't tell the difference between dandelions and daffodils. Below is a basic introduction to popular wedding flowers and their traditional backgrounds.
Whether it is a bridal bouquet or a centerpiece, many types of wedding flowers exist– here's where you get started.
How to choose the right wedding flowers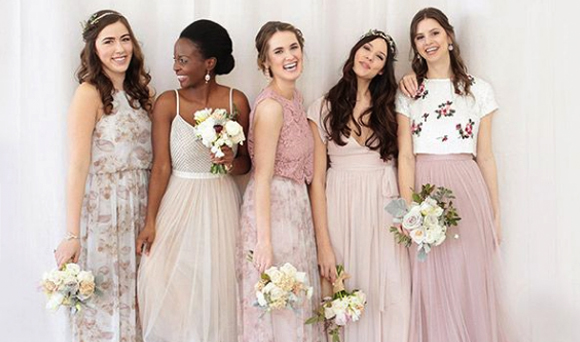 Flowers are an integral part of any wedding and choosing the right type of flowers can be a nightmare. When determining which types of flowers are best suited for your wedding consider the following details:
Your budget. Weddings are expensive and the flower ideas that you have in mind may run you a pretty penny– instead remember that a little creativity goes a long way and can actually save you alot of money if you're having a wedding on a budget
Color scheme. Rather than matching your venue exactly, many designers use contrasting colorings to create bolder statements
The season. Weather and seasonal conditions can not only affect the wilt tolerance of your flowers, but can challenge your budget as well. Flowers that only bloom during certain seasons may need to be flown in and locally grown foliage can be limiting
Flower roles. Begin planning your flower choices around the bridal bouquet. This arrangement should be larger than the bridesmaid's and stand out as a major focal point in the wedding
Popular Flower trends in 2018
The versatility and adaptability of flowers have paved a path to an array of creative and unique arrangements. When planning a modern wedding it is important to consider current innovations to broaden the scope of options that are available to you. Here are a few popular creations to spark your muse and help you detail your perfect day.
Wedding Wreaths and Hoops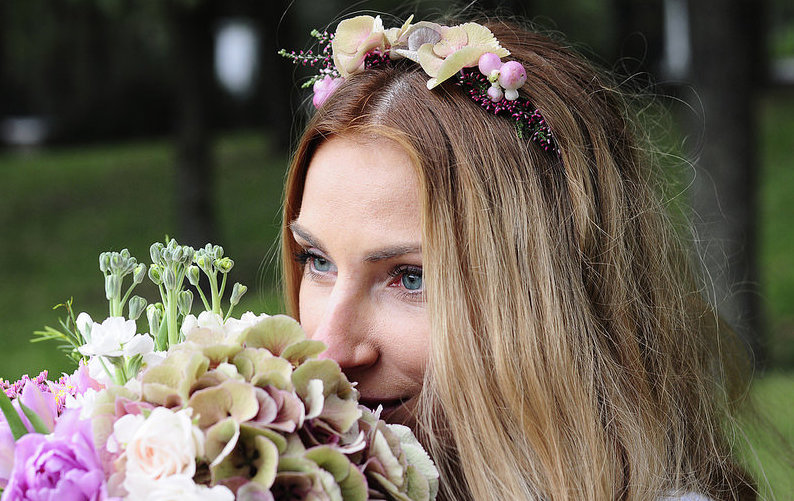 Historically, the circle has been a symbol of unity and protection. Traditionally cultures have associated the shape with vital figures such as the sun and the moon as well as relating it to time and the natural cycle of the seasons. Rings represent a continuous and unbreakable bond so it is no wonder why they are a popular emblem in most weddings.
Currently, wedding planners expand upon traditional uses of the circle and incorporate fresh foliage to create customized wedding wreaths. These wreaths are inventively used to accent ceremonial altars but can also serve as a unique replacement for traditional bouquets. Personalized arrangements can provide an elegant accent to any backdrop and set the tone for an array of memorable photographs.
Moss Undertones
When it comes to filling out a bouquet common wedding flowers include baby's breath, aster, and limoniums, however, contemporary wedding planners are leaning toward more prolific alternatives for eye catching designs. Moss has become an attractive favorite to many florists as the fluffy material can be easily manipulated and fit into almost any arrangement. The forest green filler adds a natural and whimsical element to any backdrop or tablescape. Due to the modest price, moss decor has been used as a tasteful alternative to conventional and more expensive styles.
Foraged Flowers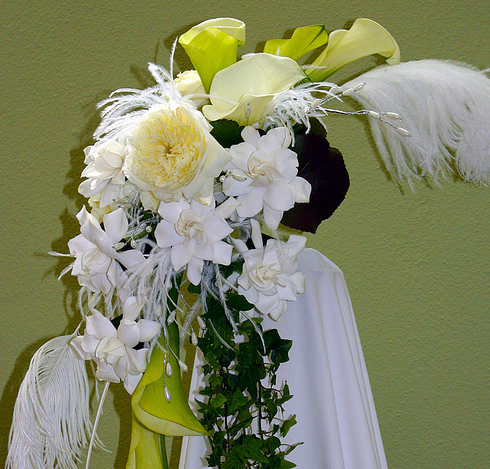 Instead of allocating tons of money towards expensive wedding bouquets modern brides are finding beauty in their own backyards. For an organic look that forgoes the rules of symmetry foraged flowers can be used to create vivid and memorable fashions for a fraction of the price. You'd be surprised how a handful of uneven twigs and bluntly cut stems and combine to form an arrangement that is one-of-a-kind.
Edible Flowers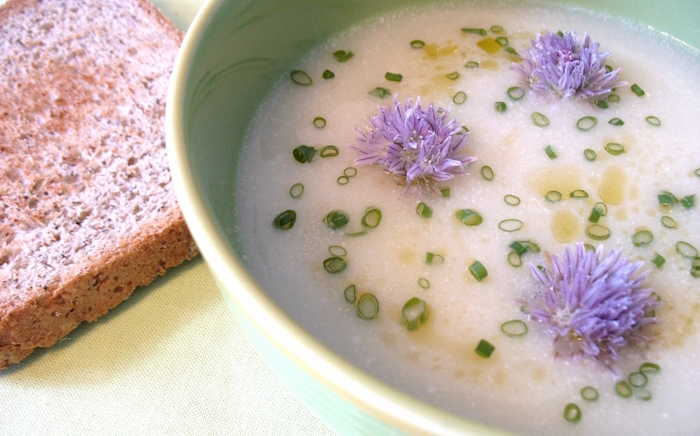 When beauty meets succulent the possibilities are endless. Banquet halls and catering companies alike are bejeweling their dishes with these delectable works of art for a touch of opulence and flare. The top five more commonly used edible flowers include:
Borage Blossoms. Since the Elizabethan age, these tiny baby blue flowers have been used to add beauty and flavor to salads and cold soups. The light cucumber taste has made it a perfect pairing with gin based cocktails and citrus tones
Hibiscus. The bright red hue of hibiscus has made it a popular partner to clear or translucent beverages. Each bold petal carries the essence of tart cranberry and sweet fruits
Nasturtiums. These spicy red flowers are known for their peppery flare. Compared to watercrest, this flower has been used to add a zesty crush to meat dishes or can be enjoyed all on its own.
Pansies. For a classic hint of mint, pansies are primarily used as festive toppings for hors-d'oeuvres and flavoring summer cocktails.
Violets. To add vibrancy to a lackluster plate, culinary artists are using violets for their sweet floral taste and bold pastel colors.
Classic Wedding Flowers
There's a reason "classic flowers" are named as such: there are certain flowers that just colorfully represent special occasions well, and have extra-special meaning for romantic occasions (and what could be more romantic than a wedding?). Here are a few classic wedding flowers and what they traditionally represent.
Lily of the Valley: happiness, joy
Gardenia: happiness, joy
Orchid: love, passion
Lilac: new love and life, springtime
Anemone: expectation, commitment
Any of these flowers are perfect to incorporate into your arrangements, or even your bridal bouquet.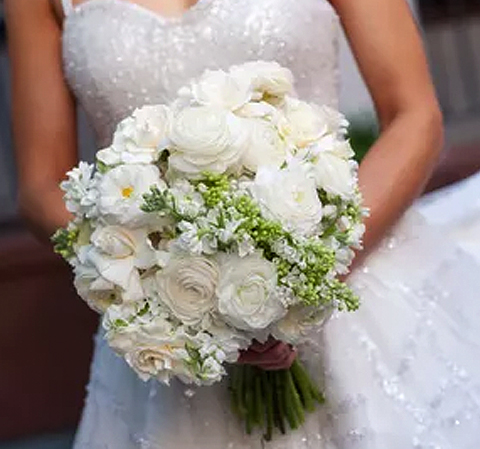 Wedding roses
Roses have been a symbol of love for many generations and are popular at weddings for their beauty and sturdiness. Known for their versatility, roses have become the most common addition to any intricate floral display and a simple change of color can dramatically change the effect of the bouquet. When considering roses, here are a few things to keep in mind:
Hybrid Roses
Or standard rose, this most common type of rose. Originally named a hybrid as it was a combination of the tea rose and the perpetual rose in 1867
Garden Roses
Famous for their soft and fluffy texture, garden roses have a unique cup shape and ruffled feathers
Spray Roses
Are tinier roses that usually produce multiple flower heads per stem. Spray roses are available in both garden and hybrid tea mutations
Anemone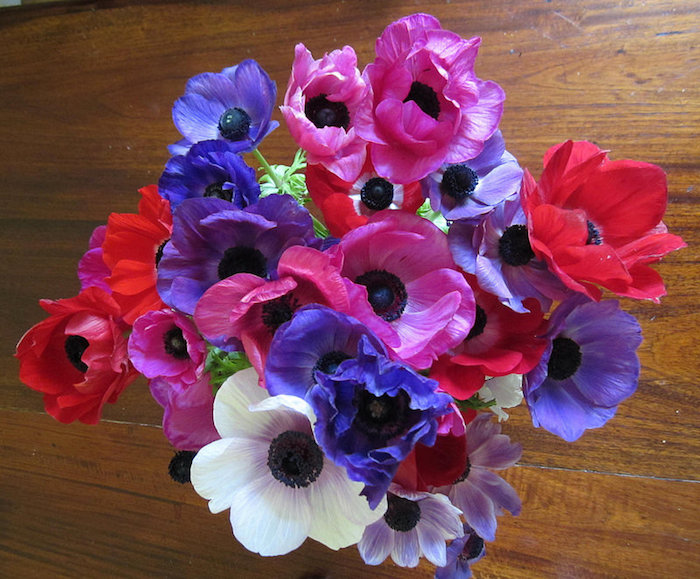 The anemone or windflower is popularized by the Greek culture as legend illustrates accounts of the blossom associated with characters such as Aphrodite and Adonis. Anemones are easily identified by their bold black centers and wide-flat pedals. In the Chinese and near East traditions, however, the flower takes on a negative a role as it is affiliated with death and sickness. Modern belief however, suggests the flower symbolizes eternal commitment or love after death.
Calla Lily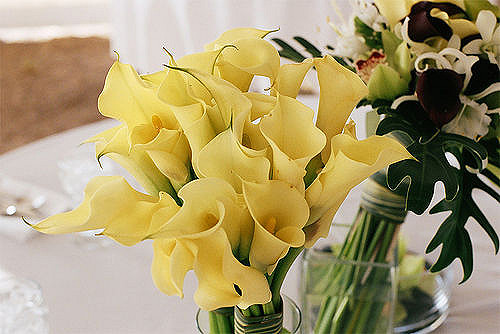 Calla lilies are known for their tear-drop shape and simple elegance. Through art, they are presented alongside figures such as the Virgin Mary and Hera the Queen of the Greek Gods. For this reason, this flower has been associated with purity and faithfulness.
Gardenia

For a classic look aligned with a bold fragrance, many florists rely on the grace of the gardenia. Used by many cultures to exercise negative emotions or energies, the gardenia has become a symbol of clarity and trust. Gardenias are easily characterized by their large open pedals and thick waxy leaves.
Orchid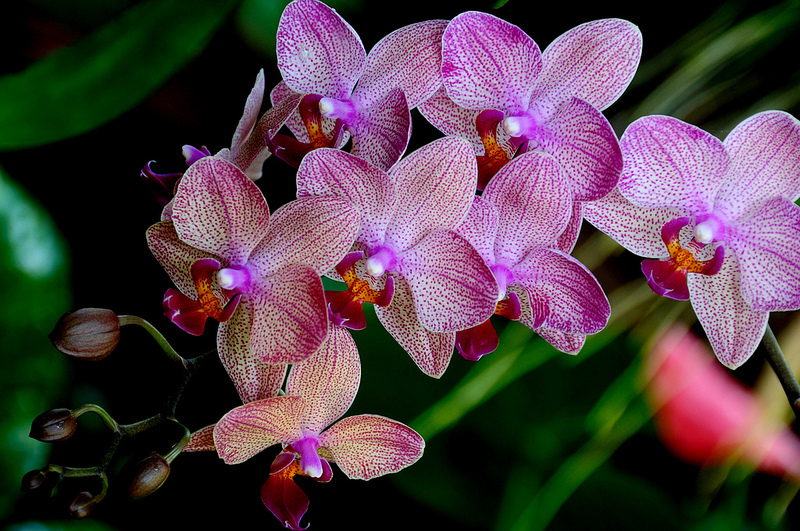 Florists cultivated thousands of species worldwide and have used them in dramatic displays when representing nobility, lust, and luxury. Their various color options have opened the door to many creative arrangements and presentations. Due to their imaginative and sexy associations, this flower has been believed to influence fertility and the gender of unborn children.
Lilac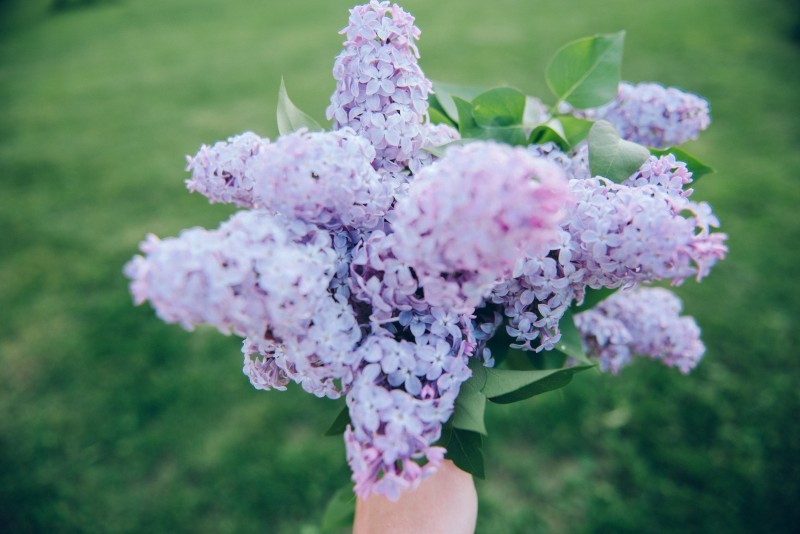 Lilacs are spring time flowers that bloom around the middle of the spring and continue throughout the beginning of the summer. Legend recounts the flower as the fragrant bush that nymphs disguised themselves as to escape unwanted suitors. They tend to carry a light fragrance and vary in hues of purple and white.
Wedding Colors
Nothing really allows you to incorporate your chosen wedding colors into your photo and décor more than your wedding flowers and your wedding party's attire. One common mistake that couples make when planning their wedding is to mirror the colors of the wedding throughout. Instead, choose bright colors in the floral arrangements that compliment the primary wedding colors.  So if your colors are blue and purple, splash in some whites, yellows, and greenery to accentuate those colors rather than simply choosing a sea of blue and purple throughout. Trust us—this will look much better.
Create Backdrops
Remember to base your floral choices on symbolism while still always keeping an artist's eye and considering the various spaces where you'll be taking wedding photos. A lush, colorful background that compliments your décor and reflects the tone of your wedding will make your photos pop and will look extra nice.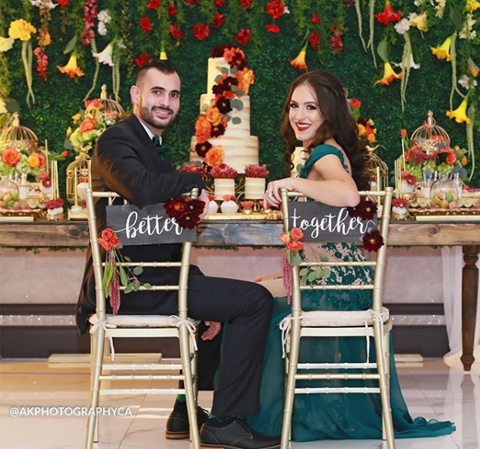 Compliment Your Venue
Remember to match your floral décor to the inside structure and interior design of your specific chosen Los Angeles banquet hall. Not all wedding flower colors go with just any venue. For example, a venue with dark wood will "present" roses much differently than a venue with bright neon lights will. Clashing colors can ruin even the most well thought-out floral arrangements.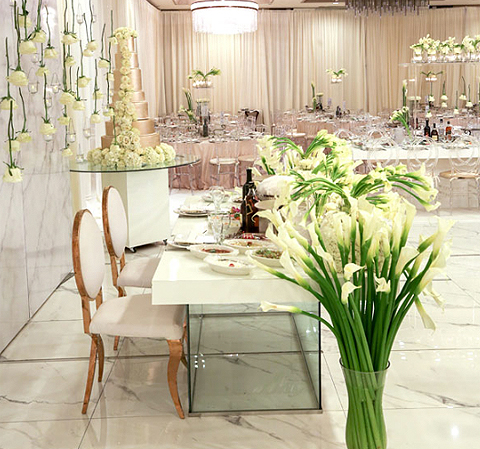 At De Luxe Banquet Hall, we've hosted weddings with truly gorgeous wedding flowers. They make a big difference. If you're currently planning your own wedding and are looking for recommendations for florists or other wedding vendors, we are wedding planning professionals who also provide upscale and stunning wedding venues. Take a look at the wedding venues we offer, and please contact us if you have any questions!