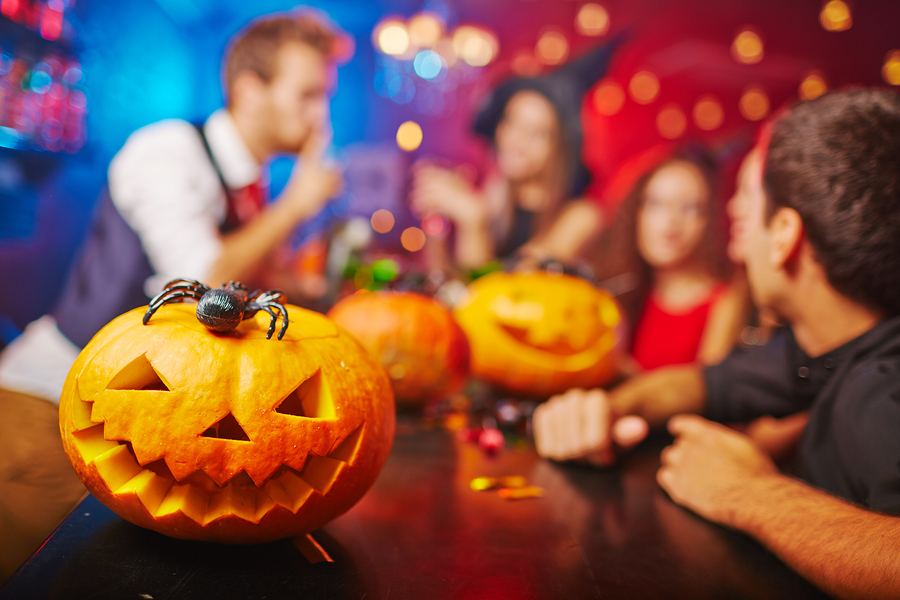 Halloween is just around the corner, and what better way to kick off the start of the holiday season than with a terrifyingly fun company costume party. To make sure your party is a ghoulishly good time for everyone, De Luxe Banquet Hall has put together a list of Halloween party Do's and Don'ts. Read on if you dare!
DO Start Planning Your Halloween Party Early
It doesn't matter if you're preparing a annual sales report or planning a company holiday party, waiting until the last minute to get organized is never a good idea. Between booking your event venue, making arrangements for catering, and giving your colleagues enough time to get their costumes together, De Luxe recommends starting the planning process at least three months in advance.
DON'T Have The Party at the Office
While throwing your company Halloween party at the office might be the less expensive option, no one likes to feel like a Halloween party is "business as usual." Most productivity consultants agree: hosting a party in a non-working environment, such as a banquet hall, restaurant, sporting event, or bowling alley is a great way to build morale and create bonds between coworkers.
DO Encourage Employees to Dress Up
Nothing is more fun than seeing work colleagues in non-work attire, especially if you work in a particularly conservative environment. To encourage employees to take part in the fun, organize a themed costume contest, but make sure to set limits on costumes to prevent rebellious workers from coming to the party wearing something inappropriate, suggestive, or offensive.
DON'T Plan Games or Activities
Aside from the costume contest, rigidly structured parties replete with games and "team building" exercises tend to be perceived as an extension of work and not an actual party. If you truly want your employees to have fun at your Halloween party, ditch the games and consider hosting a small award-ceremony instead – not only will your employees appreciate being recognized for their contributions, but you won't hear a chorus of moans when you announce that everyone must participate in some lame party game.
DO Provide Food
No party is complete without food. (In fact, we would argue that parties without great food are the worst!) For companies on a budget, asking party attendees to bring a dish (potluck style) is a fantastic way to infuse your event with many different types of food. For businesses that can afford to spend a bit more, many event venues partner with (or include) catering services to make sure all your employees are well-fed.
DON'T Allow Alcohol
Though parties that serve alcohol are a lot of fun, you may want to avoid the complications that booze might bring to your company Halloween party. If you know your employees really want to drink, end the party early so everyone can attend an unofficial after-party.