While Deluxe has a vast portfolio of past weddings and other family and personal events, we're just as experienced in catering to the corporate world. Have you considered hosting a business event with us?

To boost the success potential of a firm, hosting a business conference can make an incredible difference! As a way for companies to interact one on one with clients and motivate employees, business conferences are a key ingredient to taking any brand in necessary new directions. The qualities necessary to planning a successful business conference invluse serious attention to detail and multi-tasking abilities. Beyond scheduling speeches and presentations, the person in charge of organizing a business conference must consider the very fundamentals of the event if they want it to prove a success.
Before booking a business conference into any event space, investigate what they have to offer in the way of equipment that will be needed throughout the day's activities. Overhead projectors, a public address system and over sized televisions for filmed presentations are a must. If at some point during the event, employees will be breaking into teams for some brainstorming be sure the event hall can offer carrells or partitions to help keep the meeting space organized. Other necessities, such as the use of an internet connection and an active phone line, should also be finalized prior to signing any rental agreement. Visit the venue before you commit to anything, and walk around to get a feel for the premises. Check that they can offer adequate restroom facilities, and that those facilities are clean and well stocked. It is also wise to double check that the meeting space is up to code with all necessary handicap facilities, including ramps and lifts.
Not all rental spaces can accommodate every event, and it is vital to the success of your business conference that the venue you choose is able to provide all the necessities to make your gathering run smoothly. Before considering any off-site venue, you must first decide who, and how many, will be attending the event. Size matters in rental halls, and you want to be certain that the venue you choose can provide adequate space for all of the members of your party. The type of event also determines the kind of venue you will want. For a business conference, the event coordinating service should be able to provide a meeting space that is clean and professional looking, with adequate seating for all attendees. They should also be able to offer a complete range of furnishings, from podiums to tables, that are suitable for a professional business event.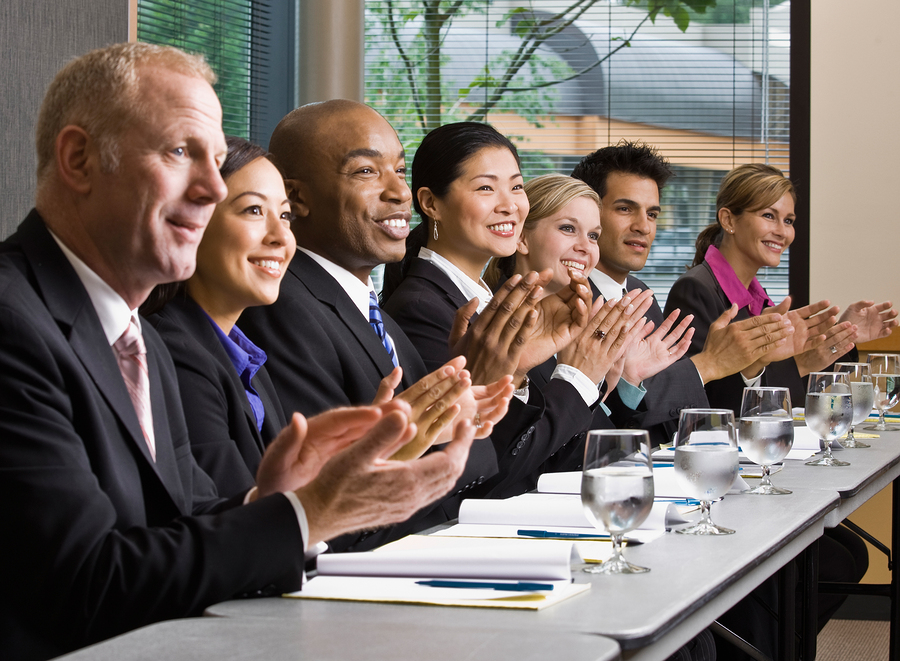 The location of the event space is also of primary concern. It should be centrally located, and if clients or business partners will be flying in from out of town it should be situated close to airports and hotels. The venue should also be easy to reach by car or taxi, and should offer ample parking for all of the attendees. These may sound like obvious considerations, but a conference that is difficult to get to, and that offers limited parking, will inevitably start off on the wrong foot.
Depending on the type of conference being held, you might want to consider arranging for some refreshments to be made available. Again, what you serve will be largely determined by the type of business conference you are organizing. A working meeting for office employees might require a light breakfast buffet, or a break for an informal lunch. If your conference is designed to woo potential clients to your business, you may wish to serve something more formal. Whichever direction the conference takes, the venue you book should be able to provide adequate on site catering services to meet any contingency.
When planning a business conference of any kind, it is the attention to detail that helps to lay the foundation for success. It is these details that help to underscore the professional attitude of your company, instilling confidence in employees and clients alike. The secret to a successful business meeting or conference begins with choosing the right event space. The event coordinator you choose should be able to provide the foundation you need to create a successful event, so that you and your employees can concentrate on the finer details of presentations, market strategies and making your business even more successful.
To reserve De Luxe Banquet Hall's ballroom for your corporate event or schedule a tour, contact us today!